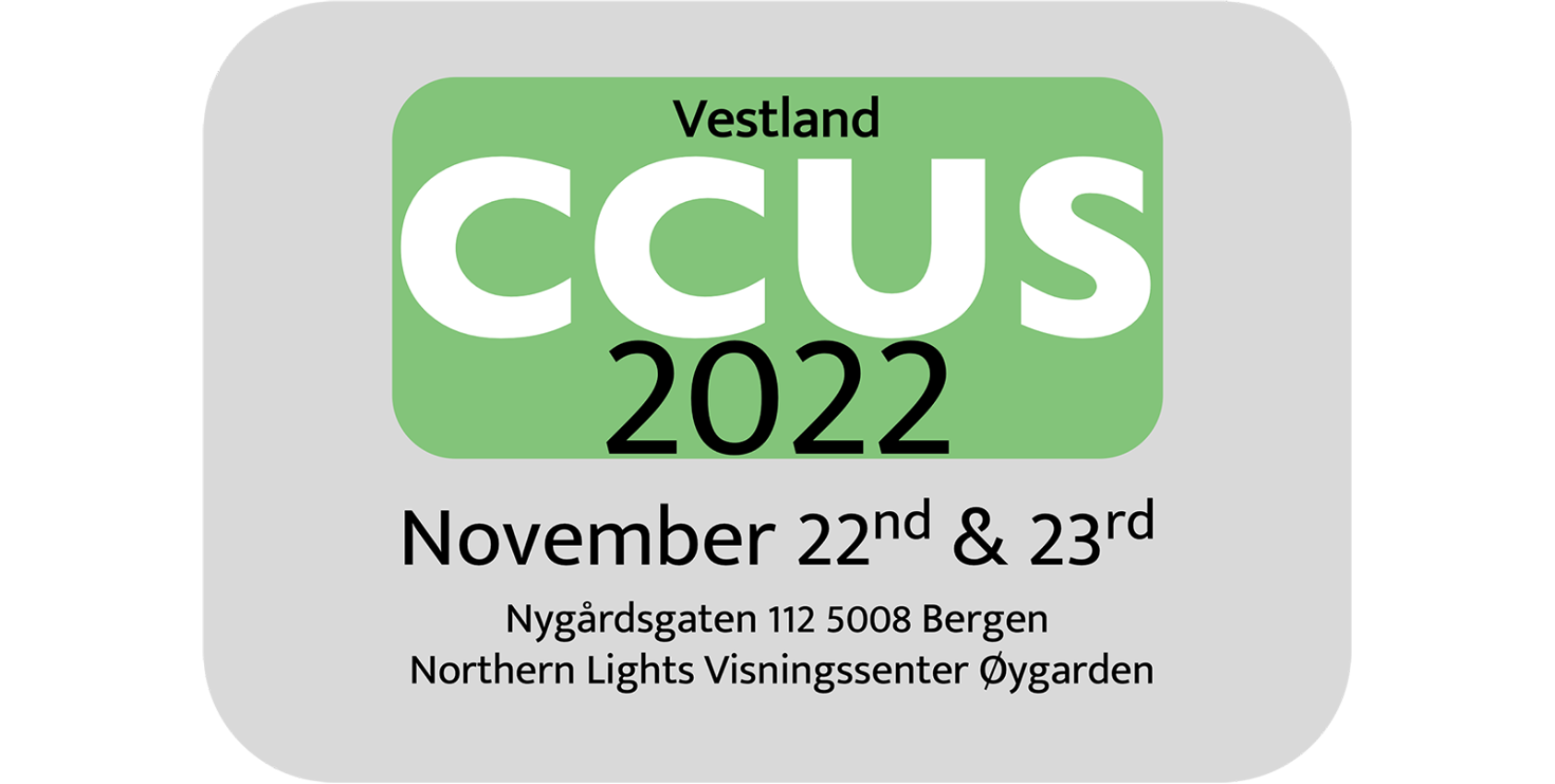 VESTLAND CCUS 2022- et seminar på karbonfangst, lagring og bruk av karbon (CCUS). Det blir organisert av NORCE og UiB i samarbeid med Energiomstilling Vest, Grøn Region Vestland og Øygarden Næringsutvikling og vil forgå 22-23 november i Bergen/Øygarden.
Dette er tredje gang seminaret organiseres (2018, 2019 og 2020) og det har hatt god respons og høyt antall deltakere.
Seminaret har følgende mål:
Skape en møteplass for interessenter i CCUS fra FoU-sektoren, industri og offentlig sektor.
Fremme bærekraftige CCUS-løsninger både regionalt og nasjonalt.
Fremheve fremskritt innen forskning og oppdateringer om innovasjon innenfor Vestlandsregionen.
Tilrettelegge for nye partnerskap for å tilføre verdi til det norske fullskalaprosjektet, med særlig fokus på merverdi fra Northern Lights prosjektet
Målgruppen er regionale og nasjonale aktører fra offentlig og privat sektor med interesse for å realisere CCUS, og vil bla ta for seg det norske fullskala CCS-prosjektet, merverdien som er/kan oppnås på Vestlandet blant annet ved bruk av karbon.
Program
Tuesday November 22nd

1130-1700
1130 Lunch & registration
Welcome - Sarah Gasda, NORCE
CCUS international perspectives - Anthony R. Kovscek, Stanford University
CCUS role in Grøn region Vestland - Lasse Kolbjørn Anke Hansen, VLFK
CCUS in a sustainable energy mix
Who wants CCS for energy mix? - Raoof Gholami, University of Stavanger
Evaluating CCUS value chains - Roman Berenblyum, NORCE
The FluidFlower concept: interdisciplinary CCS research and dissemination @UiB - Martin Fernø, University of Bergen
Experimental work on CO2 injectivity - Jonas Solbakken, NORCE
CO2 storage simulation using the open-source simulator OPM Flow - Tor Harald Sandve, NORCE
Creating benefits
Role of Technology Centre Mongstad in commmercialization of Carbon Capture Technologies - Muhammad Ismail Shah, TCM Mongstad
Status Aker Carbon Capture, Ida Coert
Carbon Capture in BIR, Stian Haavig Halland

Ultracompact CO2 Capture – Joint efforts by academia and traditional industry as a key enabler to create new green value streams - Torleif Madsen and Kari Forthun, 3C a Baker Hughes Venture
CCS, a lever to decarbonize metal production while creating local value - Camille Fleuriault, Eramet Norway Sauda
A powerful combination of fuel cells and carbon capture - Ina Ekeberg and Helene Rossi Axelsen, Alma Clean Power
Developing infrastructure for the energy transition - Stian Soltvedt Cape Omega AS
Marine transportation of CO2 shipping - a new shipping segment in the making - Anders Lepsøe, Knutsen NYK Carbon Carriers AS
How CCU can contribute to solve geopolitical challenges for the European battery adventure - Fredrik Øksnes, Bergen Carbon Solutions
Scaling new value chains using CO2 as feedstock - Hans Kleivdal, NORCE
Global market opportunities for CCUS
International perspectives on marked and value creation - Ivar-Jo Theien, Innovation Norway
Panel dialog: Export and international markets – led by Innovation Norway
Panel participants:
- Jon C. Knudsen, CCO Aker Carbon Capture
- Ronny Haufe, CEO CCB Energy
- Torleif Madsen, CEO, Compact Carbon Capture AS
---
1900 Dinner
---
Wednesday November 23rd
0900 – 1100 (Bergen)
Monitoring – what did we learn so far?
Act on Offshore monitoring, Guttorm Alendal - University of Bergen
Digital Monitoring of CO2 storage projects - Arvid Nøttvedt, NORCE
Microgravimetry - a cost efficient monitoring solution for CCS with minimal environmental footprint - Martha Lien, MONVIRO
Societal views and frameworks on CCUS
Citizen perspectives on CCS and international CO2 transportation - Endre Tvinnreim, University of Bergen / NORCE
CCUS - the regulations, state aid and incentives - Sigrid Eskeland Schütz and Ignacio Herrera Anchustegui, University of Bergen
Policy for green restructuring during crises - Stig Erik Jakobsen, Western University of Applied Sciences (HVL)
Summary
---
Visit Øygarden by bus (11.00-16.30)

1100 Departure from NORCE Nygårdsporten Bergen Centrum, bus to Øygarden and Northern Lights visitors centre
Lunch Øygarden

Northern Lights, status and plans - Northern lights
Øygarden – hosting CC(U)S value creation - Tom Georg Indrevik, Øygarden kommune / Hanne M. Lokøy, Øygarden Næringsutvikling
CCB Energy Park: activities and future possibilities - Ronny Haufe, CCB Energy Holding
Storing CO2 on NCS – Past, present and the future - Sveinung Hagen, Equinor
TBD
Tour of the site in Bus - guided by Northern Lights project
1500 Return to Bergen via Bergen Airport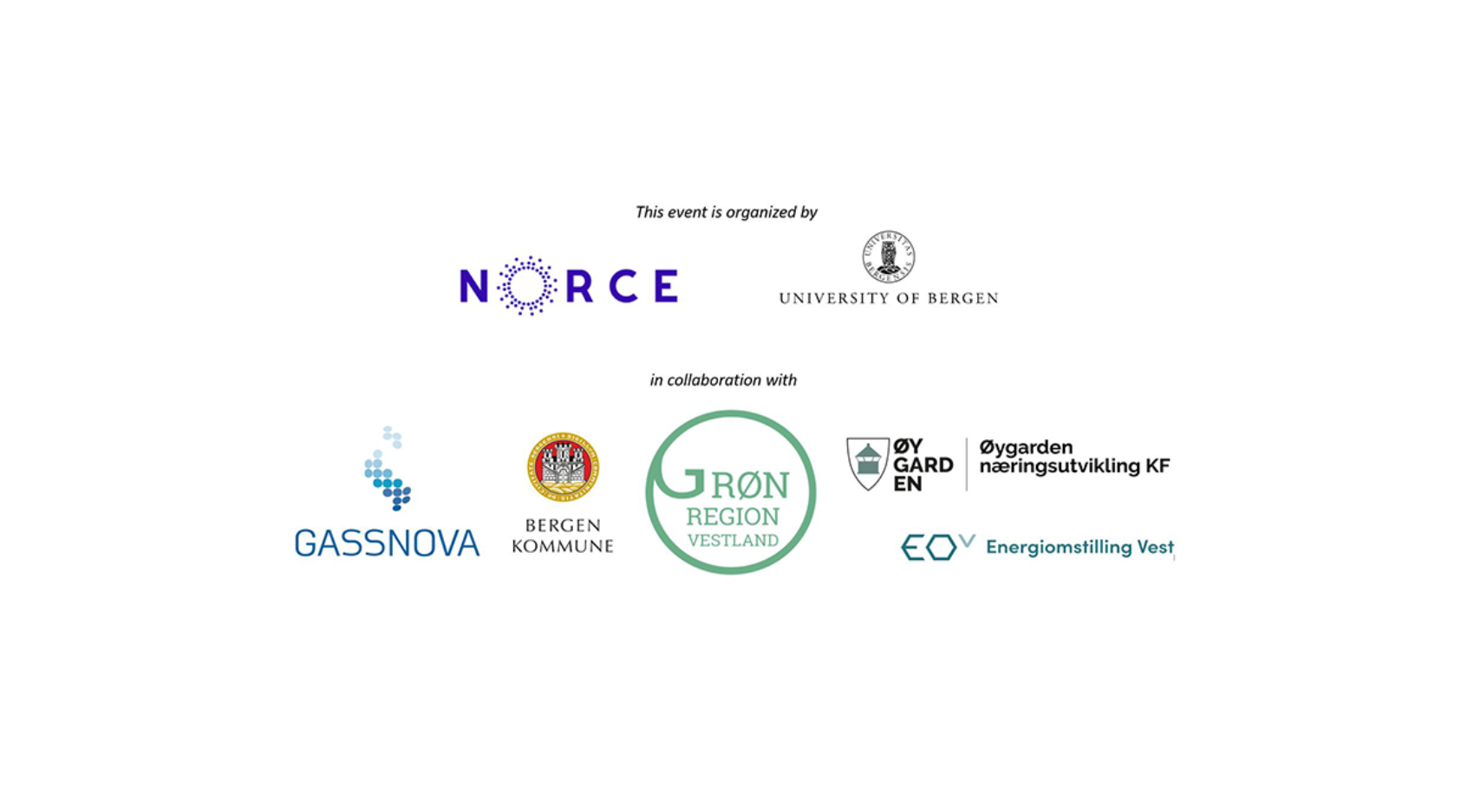 Kontaktperson
Tid
Tirsdag 22. november 2022
kl: 11.30 - 17.00
Onsdag 23. november 2022
kl: 09.00 - 16.30
Sted
Dag 1: Nygårdsgaten 112, 5008 Bergen
Dag 2: Nygårdsgaten 112, 5008 Bergen/Northern Lights Visningssenter Øygarden