Helping with Weather Forecasting for East Africa
News
Published: 28.09.2023
Oppdatert: 06.10.2023
Meteorologists, social geographers, climate researchers, and experts from the Red Cross and the Refugee Council are working towards a common goal: to ensure that those living in East Africa receive weather forecasts as accurate as those we receive in Norway, and that the knowledge from these systems reaches everyone in the village in a timely manner. Only then can we increase crop yields and save lives by evacuating people in time when sudden heavy rainfall occurs.
"The presence of weather forecasts saves lives." This was the title of an article in Panorama News signed by Erik Kolstad, a researcher at NORCE and the Bjerknes Centre for Climate Research and Douglas J. Parker, also a researcherat NORCE and a professor at the University of Leeds.
This is also the essence of the EU Horizon project CONFER, hosted by NORCE and led by Erik Kolstad: to save lives through accurate forecasts, ensuring crop production and avoiding food shortages, as well as providing warnings of severe weather and heavy rainfall that annually claim many lives in East Africa.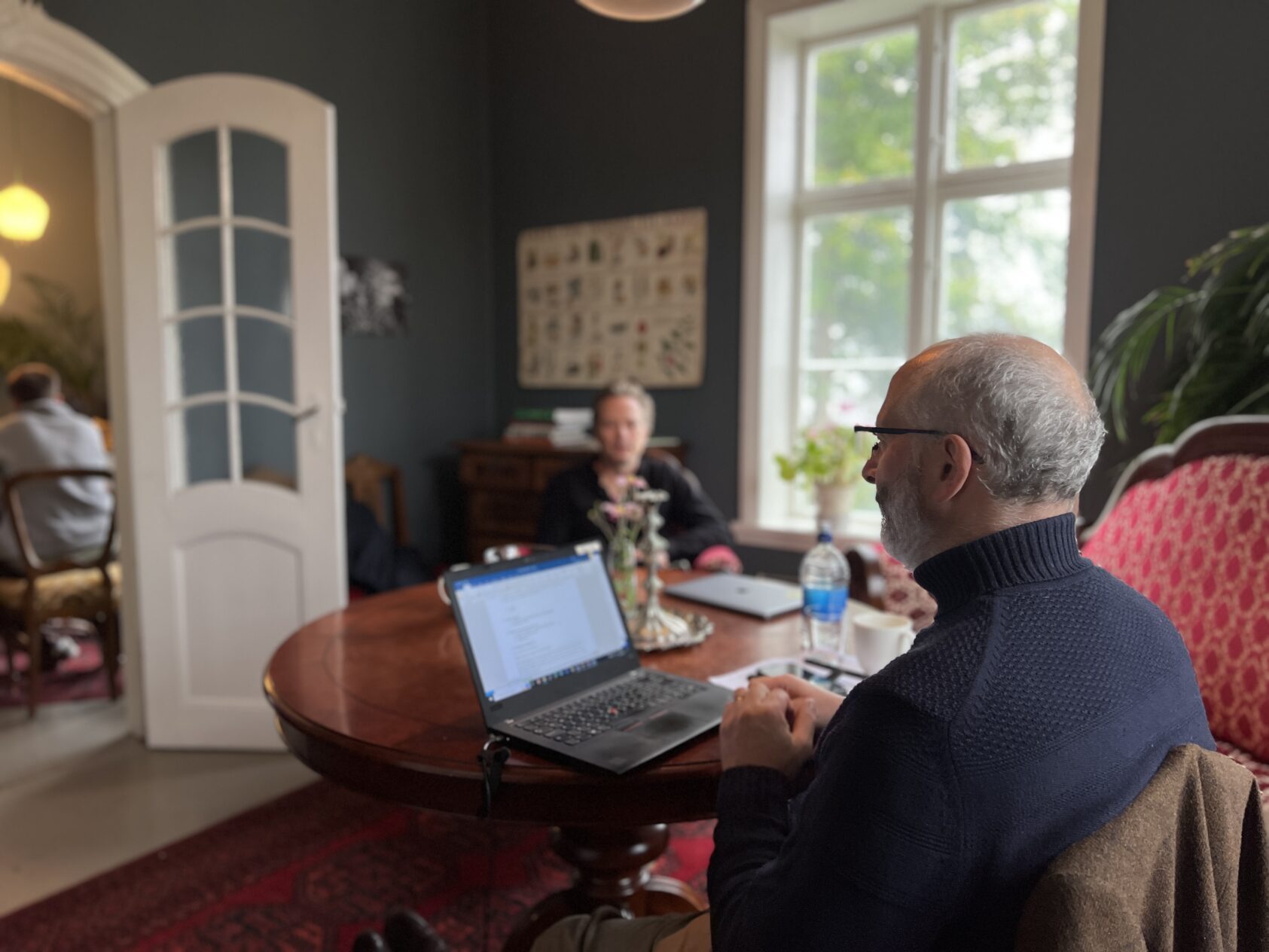 Source:
Gunn Janne Myrseth, NORCE
Erik Kolstad from NORCE and the Bjerknes Centre for Climate Research during a CONFER workshop at Lysthuset in Landås, Bergen, together with Douglas J. Parker from NORCE and the University of Leeds.
Early warning systems
Recently, over 30 of the more than 50 researchers associated with CONFER gathered in Bergen to address important tasks. Climate researchers from Europe and Africa are working together in this multinational project, with the following partners: the Refugee Council (Norway), the Norwegian Computing Center (Norway), ICPAC (Kenya), the Kenya Red Cross Society (Kenya), the University of Cape Town (South Africa), the Met Office (UK), the University of Leeds (UK), and the Karlsruhe Institute of Technology (Germany).
The focus is to establish and utilize weather forecasting systems for everyone in East Africa. It has been proven that African weather forecasts also save lives, such as a vital early warning system that saves hundreds of fishermen from drowning in the unpredictable Victoria Lake each year, as stated by Kolstad and Parker in Panorama.
Without weather forecasting systems, lives are lost. For example, nearly 1000 people lost their lives in Mozambique, Zimbabwe, and Malawi due to Cyclone Idai in
2019, as they did not receive any warnings. (Source: Panorama News)
At present, less than half of Africa's population has access to such services, with some exceptions. Our Kenyan partner in East Africa, the IGAD Climate Prediction and Applications Centre (ICPAC), has already been delivering forecasts in the region for many years, and now with the help of CONFER, these forecasts will be further developed and made more accurate and detailed.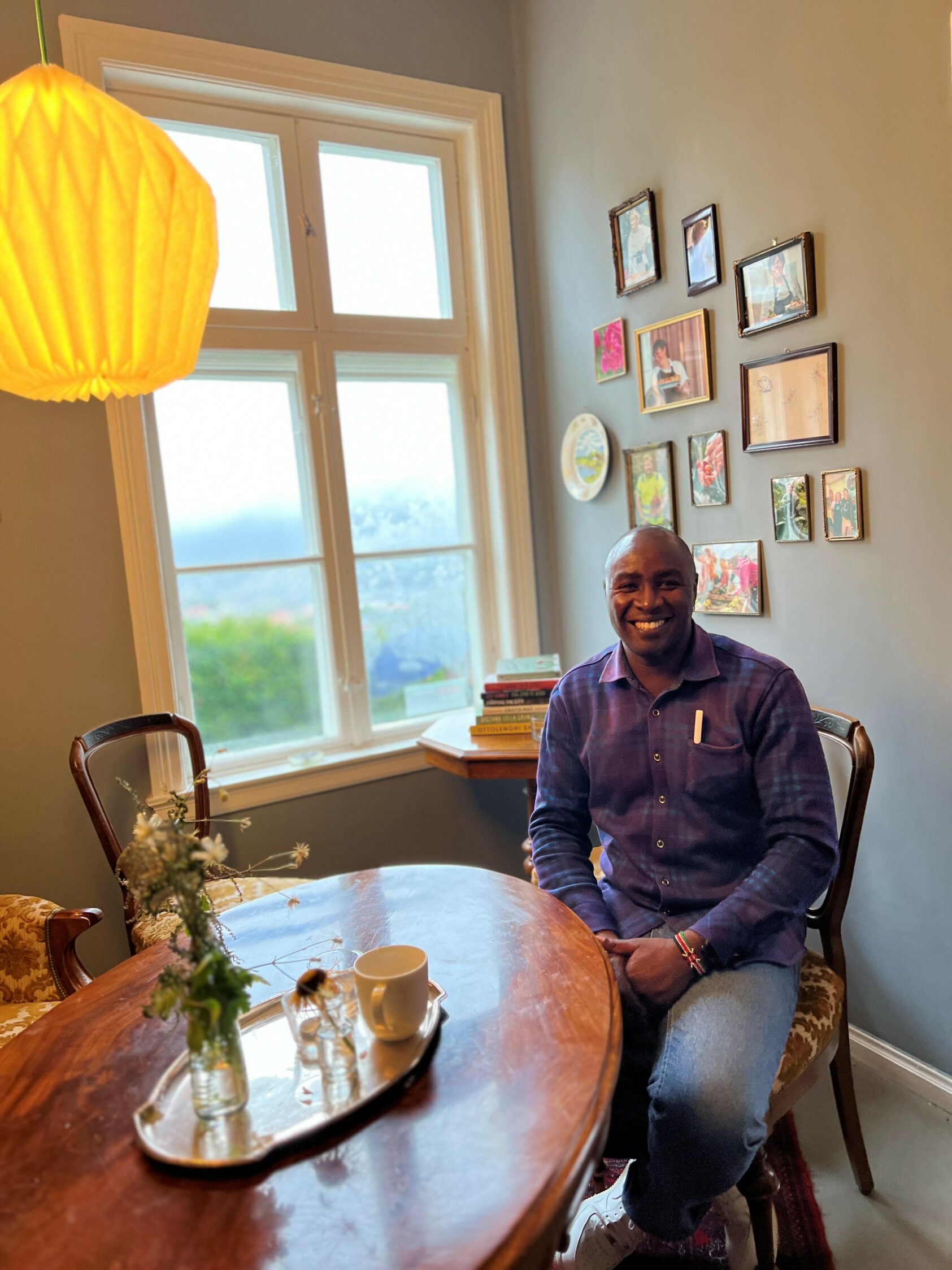 Source:
Gunn Janne Myrseth, NORCE
Meteorologist Zachary Misiani from the Kenyan Red Cross plays a crucial role in developing procedures to implement the systems in African countries.
Language challenge
However, it is not only researchers from universities and institutes who are important. The local Red Cross in Kenya and the rest of East Africa are crucial. It is important to involve local users. If weather forecasts do not reach the farmers and people who may be affected by the extreme weather, the knowledge has no value, emphasized meteorologist Zachary Misiani, who is the only meteorologist in the Kenyan Red Cross.
Weather forecasting systems and local communication channels in rural areas of Kenya and Tanzania are different from those in Norway, for example. SMS systems would not work there. CONFER covers 11 countries and 370 million people across East Africa, which is more extensive and chaotic than small Norway. And then there are all the languages. Kenya alone has English, Swahili, and Arabic as main languages, in addition to various tribal languages.
ICPAC began offering its services this year in all three main languages, considered a milestone by all representatives from ICPAC whom we met in Bergen. Their website is impressively available in all these languages: English, Arabic, French, Amharic, Solai, Swahili, Kinyarwanda, and Chinese.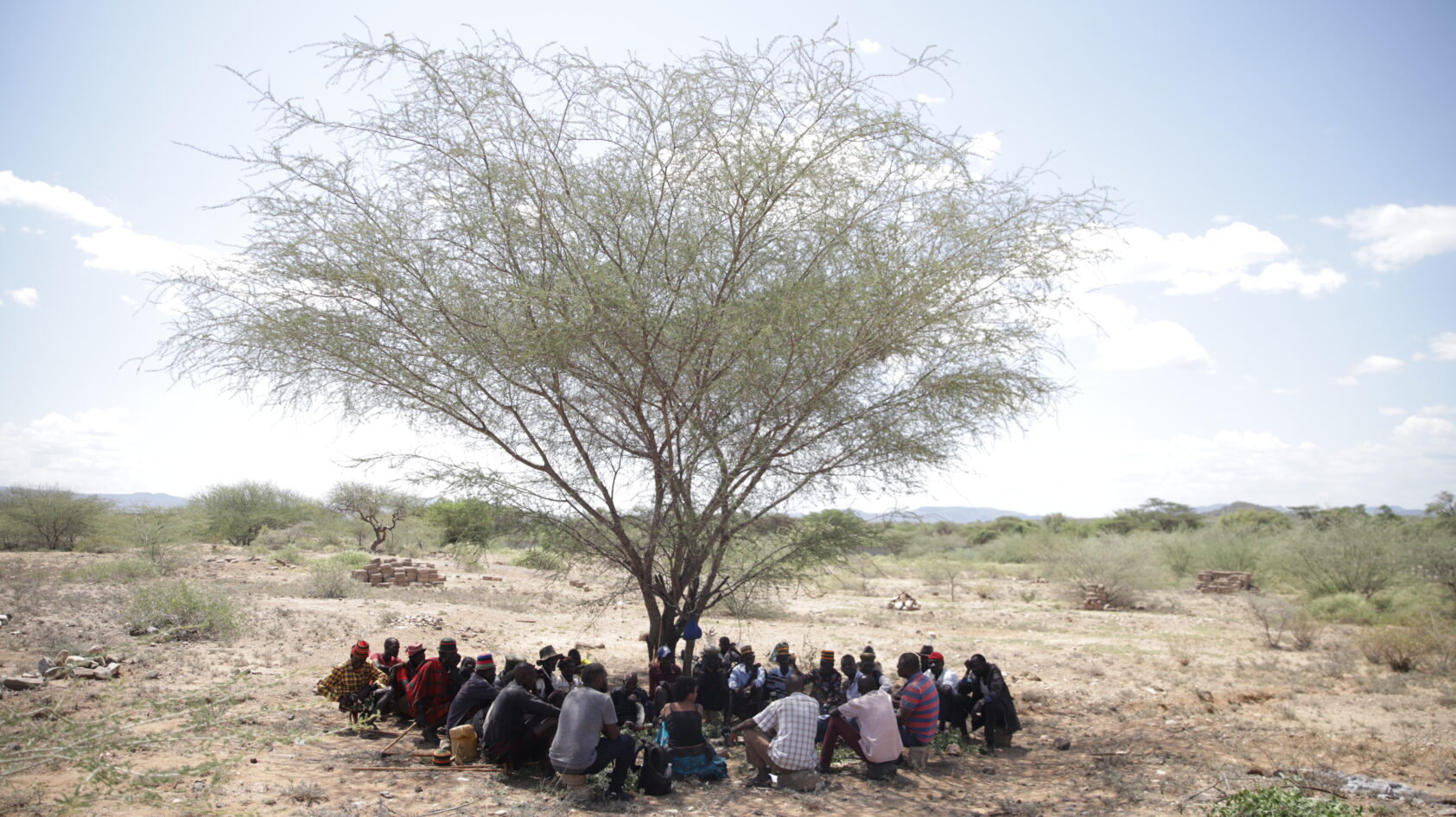 Source:
Edwin Kiplagat, ICPAC
To ensure that the information reaches the people, understanding the local conditions is crucial. Here, CONFER representatives are reaching out to farmers to determine the most effective means of disseminating information.
The United Nations needs to contribute more
In the article in Panorama, Kolstad and Douglas emphasize the following: "The United Nations wants the whole world to have access to weather forecasts within five years. This is a commendable but naive goal if the efforts from Norway and other countries are not significantly increased as well."
Additionally, the Panorama article states that even though Norway and a few others have some projects, these are just drops in the ocean. The need is enormous, and there can be significant benefits from collaborating with African communities on such forecasting systems and routines. This is not only about ensuring enough food and a good life for everyone but also about preventing more and more people from being forced to flee due to food shortages and extreme weather.
"From a purely self-interest perspective, Western countries should contribute to establishing forecasting systems that enable Africans to live their lives where they were born and want to stay. Many people are currently being forced to flee due to food shortages and extreme weather," says Kolstad, who hopes that the EU and the UN will follow through on their promises of massive efforts to expand access to reliable weather forecasting systems. It is important that these systems are produced locally by those who understand the challenges, and this is where Norway can assist with capacity building and resources, Kolstad adds.
CONFER has one year left as an EU project. So far, everything is on track. What the social scientists involved in the project emphasize in their dialogue with us is that much would have been impossible without the substantial involvement of the locals at ICPAC and other local partners. What remains now is to connect even more local government representatives and disseminate information about the services offered, which are ready to be used locally as well.

Erik Kolstad
Research Professor - Bergen
ekol@norceresearch.no
+47 56 10 75 31
+47 411 22 457
Jørund Raukleiv Strømsøe
Senior Adviser, Climate Department - Bergen
jost@norceresearch.no
+47 56 10 75 56
+47 950 69 220