LIME: visualisation, interpretation and presentation of 3D models in geoscience
LIME is a desktop (currently Windows) software for working with 3D models generated primarily from laser scanning (lidar), photogrammetry or other terrain or laboratory-based optical measurement systems (Figure 7). The software supports standard 3D model formats and can handle extremely large or detailed models through generation of tiled models and out of core rendering. The software has been developed for geoscientists to obtain quantitative and qualitative results from their 3D model data, based on a simple user interface. Visualisation settings can be used to highlight surface orientation including dip (slope) and dip direction (aspect). LIME allows digitisation of lines, planes, points of interest and overlays. In addition, supplementary data can be easily integrated and co-visualised, such as field data (logs, photos, scales, subsurface sections), GIS data (elevation models, imagery, maps etc), geophysical sections, and multi/hyperspectral/thermal image overlays. LIME can be used to make attractive 3D presentations, training and course material, as well as virtual excursions using the built-in presentation tools.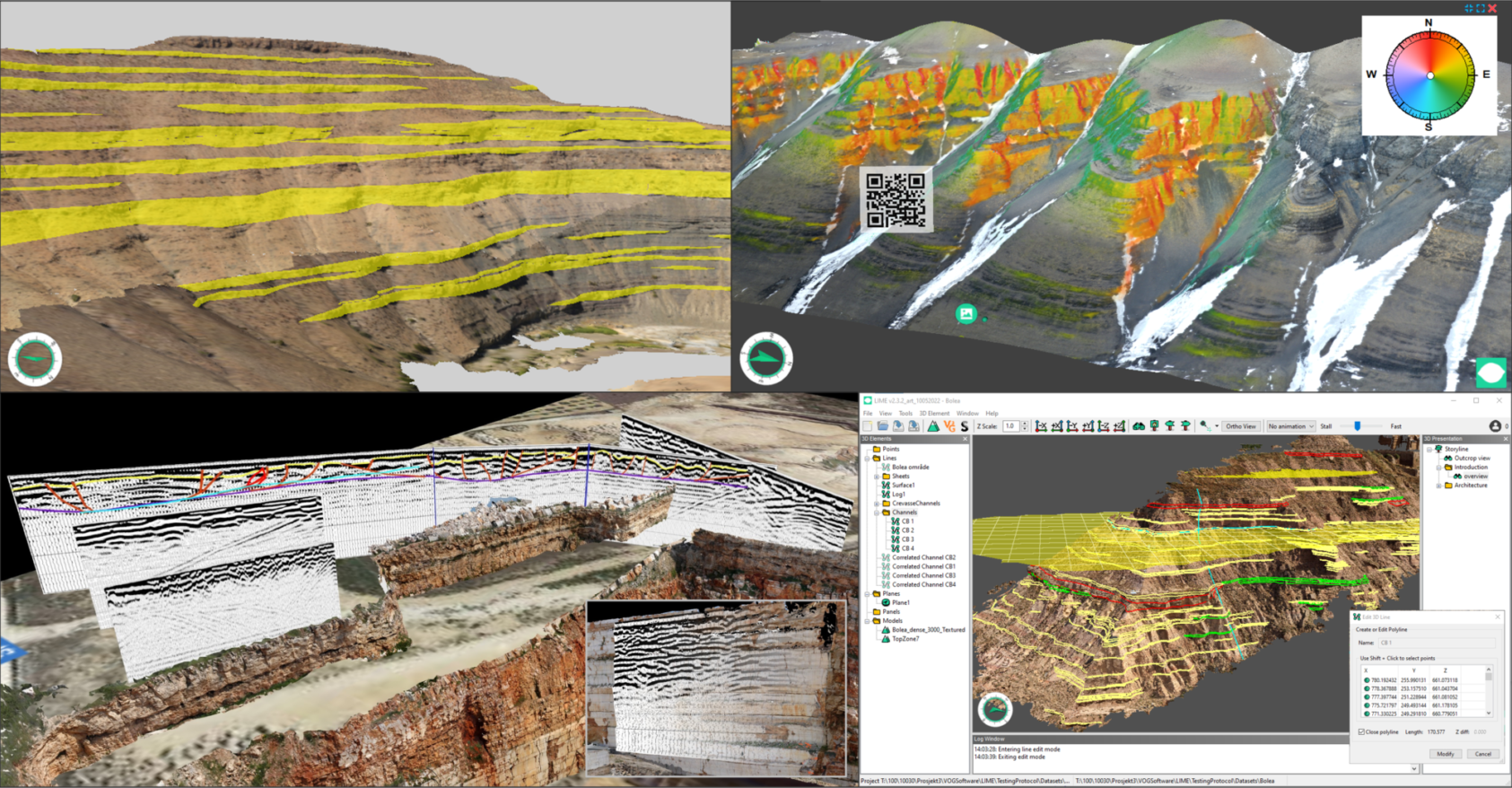 Co-visualisation and interpretation using LIME. Clockwise from top left: mapping zones (sandstone channel bodies) on a 3D outcrop model; visualization of surface aspect filtered by slope gradient (Eistradalen, Svalbard; https://v3geo.com/model/371); mapping tools and user interface; integration of ground-penetrating radar sections (inset: GPR section projected on a 3D surface model).