Data assimilation and Machine learning
NORCE has a strong group within data assimilation and has applied it within a number of fields, including updating petroleum reservoir models, medical models, and snow and hydrological models. In one project, financed by Statkraft, our data assimilation expertise was utilized for improving hydropower inflow forecasts by assimilating snow data. The method has high potential for applications within the field of avalanche monitoring.
Machine learning, especially deep learning, has been widely used in computer vision tasks, e.g. for image recognition and object detection based on remote sensing images. Automatic identification targeted for avalanche detection can also be performed based on image recognition and/or object detection from appropriate information sources, e.g. SAR satellite images (Figure 4).
Avalanche prediction can potentially be achieved by multimodal machine learning models. Snow avalanches often occur as a result of different factors, e.g. weather and topographical conditions, human activities, etc. Therefore, a prediction model based on machine learning approach could be developed and trained on annotated multimodal data.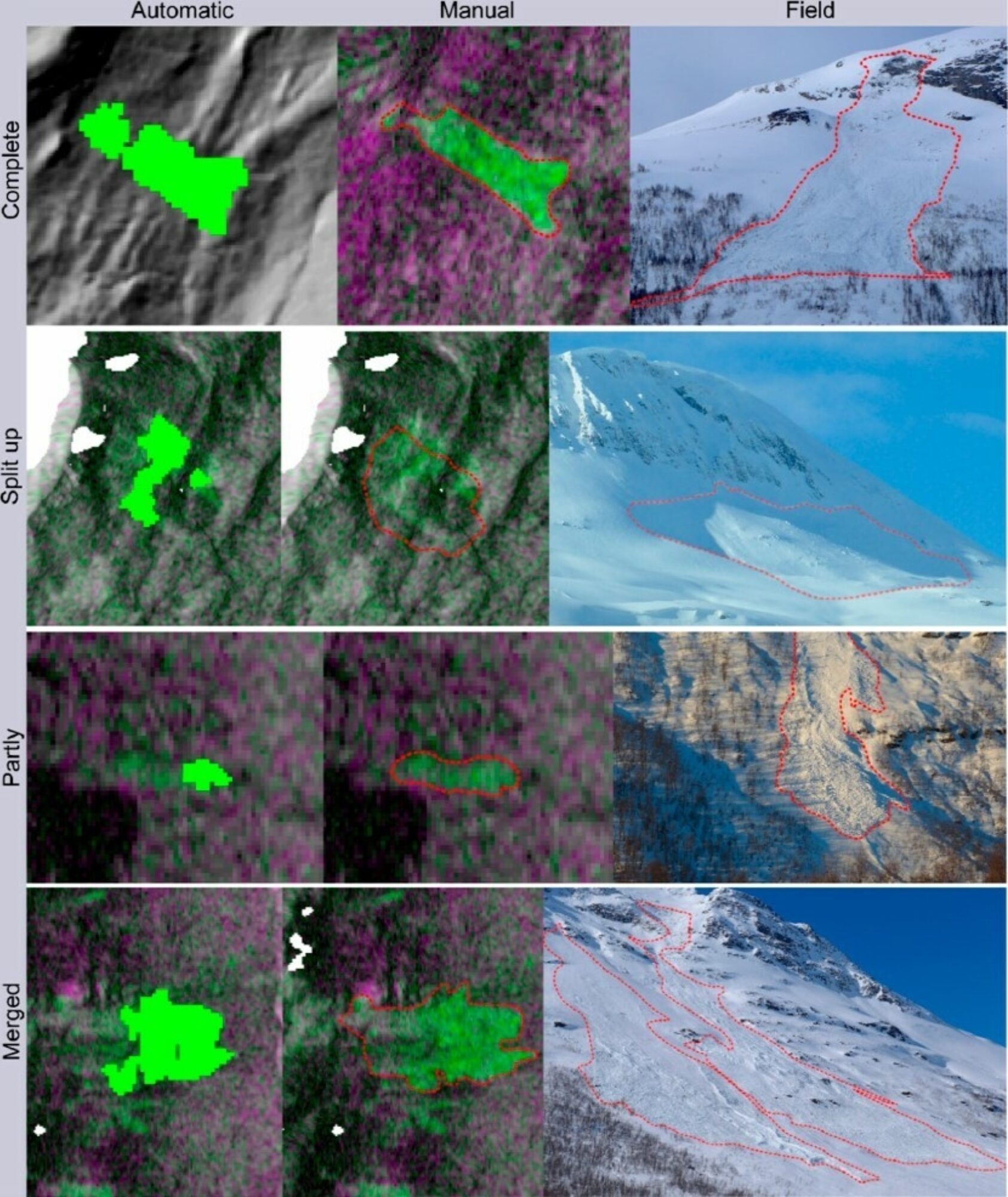 Results of the snow avalanche detection using machine learning based on SAR images (automatic detection), compared with manual detection and field pictures.