Fish Biology and Aquaculture
Strong basic and applied expertise
The Fish Biology & Aquaculture group (FBA) has over the last 20 years built a strong basic and applied expertise in fish biology, integrating physiology, endocrinology, neuroscience, behavior, and nutrition in fish for a systems understanding of environmental, sustainable feeds and genetic impacts on development, parr-smolt transformation and postsmolt performance. We apply basic developmental, stress, and sensor biology to optimize light quality, temperature, water quality, noise, and microbiome on production biology in semi-closed containment systems (SCCS), recirculating aquaculture systems (RAS), and traditional open cages. We also apply are basic knowledge on nutritional and digestive physiology on the development of new sustainable feeds including algae, yeast, and insects.
Contact
Naouel Gharbi
Research Director Fish biology and aquaculture - Bergen

nagh@norceresearch.no
+47 56 10 74 13

Together with the Division of Technology we integrate biology with technology for digitalization of biology applications in aquaculture through machine vision and AI. Our competence contributes to solutions and innovation in modern aquaculture via projects such as: the lead of the Department of Fish Production and Welfare in the SFI-CtrlAqua (https://ctrlaqua.no/), the scientific and technical management of H2020-iFishIENCi (http://ifishienci.eu/). Other projects include: HEU BlueRemediomics, KSP RAS4.0, FHF, EEA InFishMix , HEU FishEUTrust.
The IFB group has been coordinating cross-cutting aquaculture activities through the Concerns strategic investment (KOS) in Aquaculture. The KOS has gathered over 20 research groups involving over 100 researchers across the 3 Divisions in NORCE with competences in biology, biotechnology, environmental impacts, climate predictions, technology, energy, and social sciences, contributing to sustainable growth of aquaculture.
We are located in Marineholmen "Høyteknologisenteret" (Bergen, Norway). You are welcome to contact us and visit our Sustainable Aquaculture Lab (SAC Lab), which include a high throughput, core lab facility for fish physiology, cellular imaging, and molecular biology research.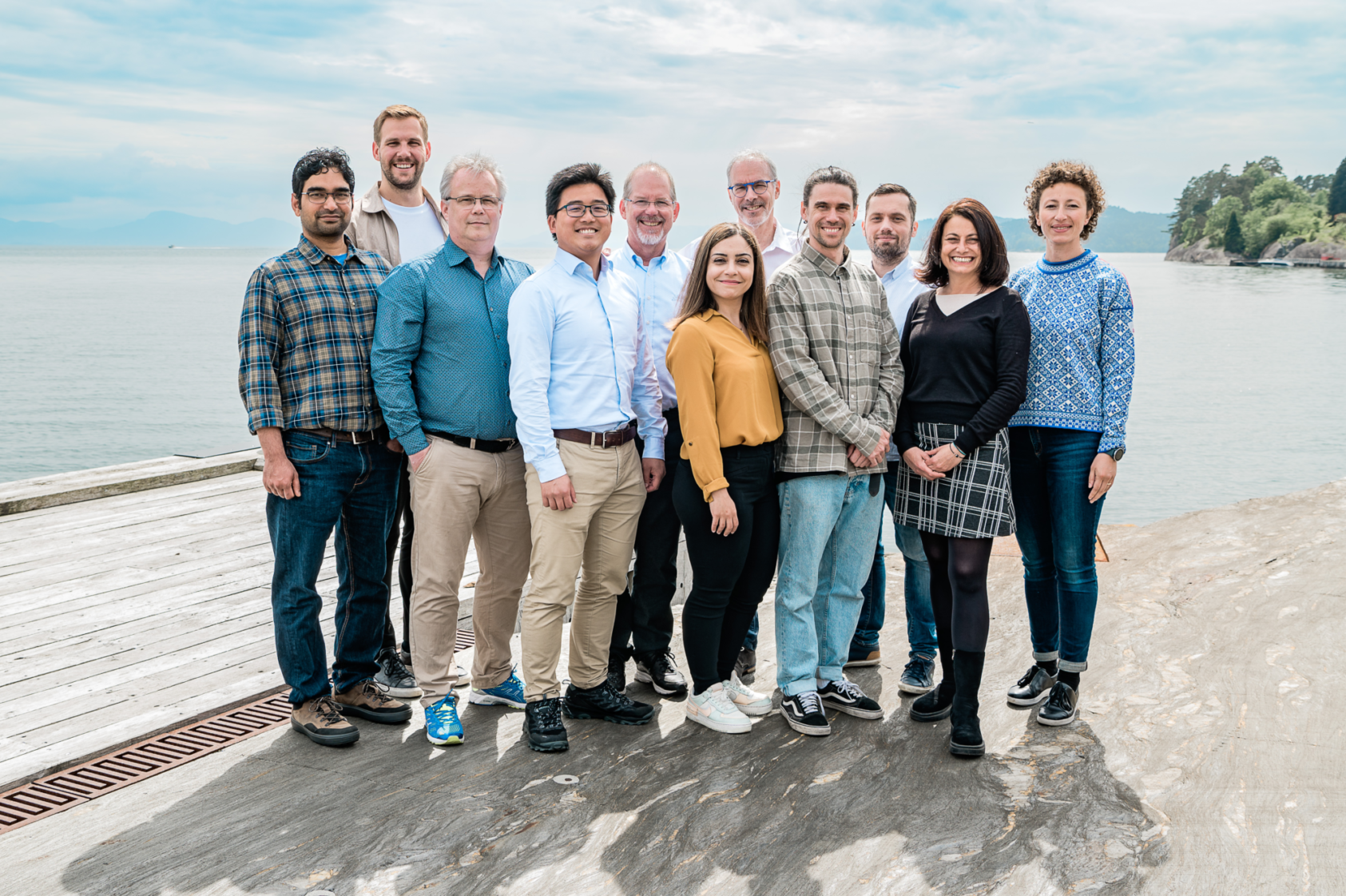 Infrastructure
The activities and research of the Fish Biology a& Aquaculture (FBA) group encompasses morphological, molecular, physiological, behavioural, biological and technological analyses.
The main infrastructure for the FBA group is the Sustainable Aquaculture Lab (SacLab).
The lab consists of pipetting and RNA/DNA isolation robots, high throughput microscope slide scanners, Western blotting and imaging, RNA quality analysis, flow cytometer, Petra 400 for physiological measurements, fish behavior analysis system to allow close behavioral monitoring of farmed fish in aquaculture systems etc.

Experimental facilities
Salmon aquaculture flow-though system
Salmon recirculating aquaculture system (RAS)
Highthoughput molecular biology laboratory
RNA/DNA extraction
Quantification/normalization, cDNA synthesis
qPCR
Chemical analysis
Histology and microscopy laboratory
Plastic, cryo-, vibratome and parafin
Stereo-, inverted-, confocal etc.
See all projects