News
Published: 24.06.2022
Oppdatert: 08.08.2022
In 2021 the Norwegian Research Council granted funding for new research infrastructure in Antarctica. The Troll Observing Network (TONe) will facilitate extensive atmospheric, cryospheric, marine and earth observations from the areas around the Norwegian research station Troll in Dronning Maud Land. Research drones from NORCE will be part of this infrastructure.
Due to vast distances and demanding working conditions for researchers, the use of drones for conducting research in Queen Maud's Land opens up new opportunities. Long range fixed wing RPAS will be used in project. This type of drone has up to 10 hours of flight time and the ability to cover a distance of up to 1000-1500 km. In addition, the researchers can use smaller drones with 2-15 kg load capacity for shorter distances up to 50 km.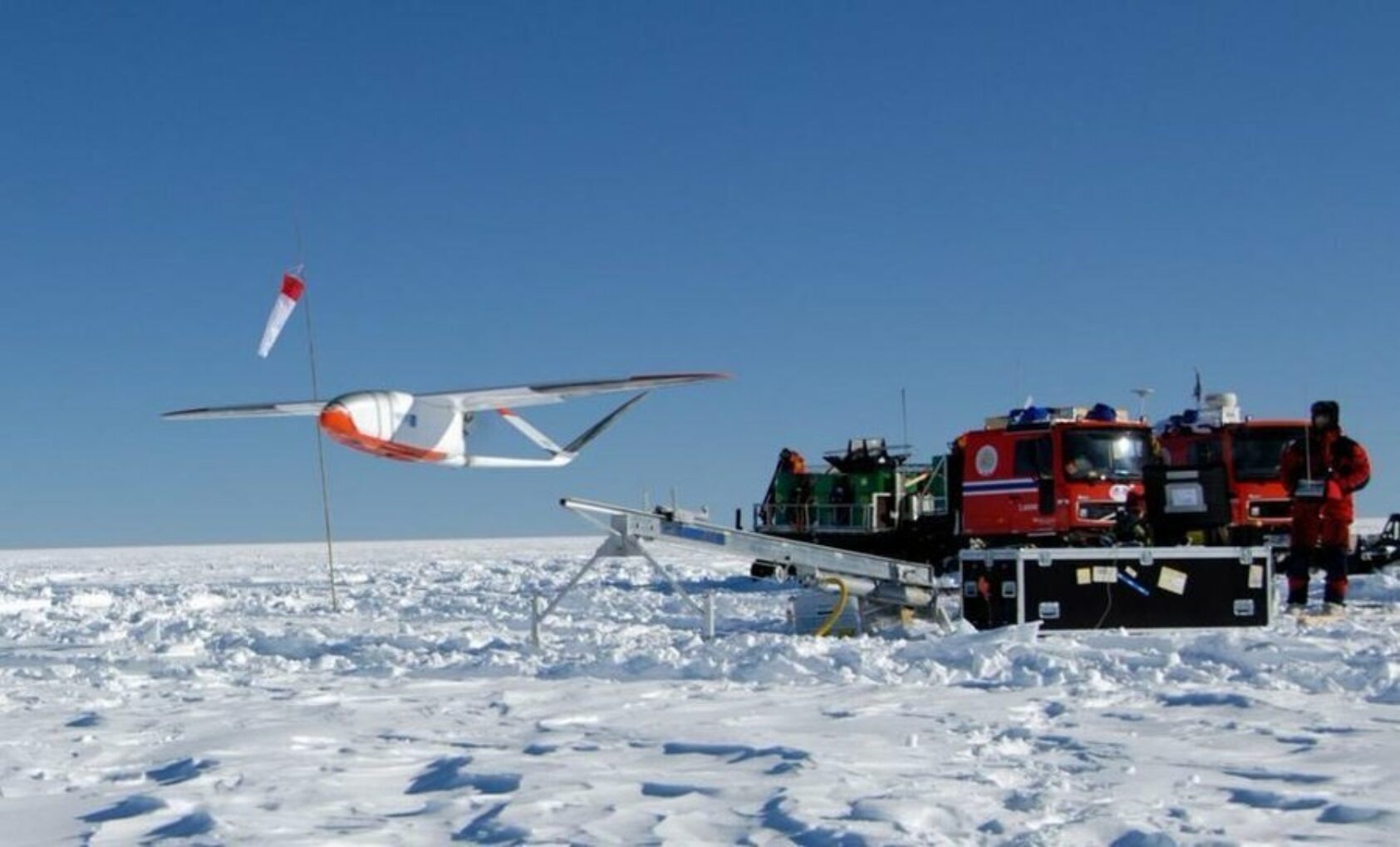 Source:
Jan-Gunnar Winther.
In 2007, NORCE participated in a Norwegian-American expedition from the Troll station, through the interior of Antarctica in the direction of the South Pole.
A portable ground station will serve as the researchers' workplace. The instrumentation of the drones will be module-based to allow the researchers to change the payload. VHF radar can be used for mapping bedrock and boundary lines, GHz radar for mapping snow precipitation and cameras for e.g. seabird, sea mammal and sea ice mapping. In addition, sensors are used for various profile measurements (meteorological and aerosol), and cloud measurements, as well as hyperspectral sensors for measurements of chlorophyll and primary production. The drones will be thoroughly tested in Troms and on Svalbard until they are put into operation in 2026. This is important to ensure the quality of data from radars and various sensors before the equipment is shipped south.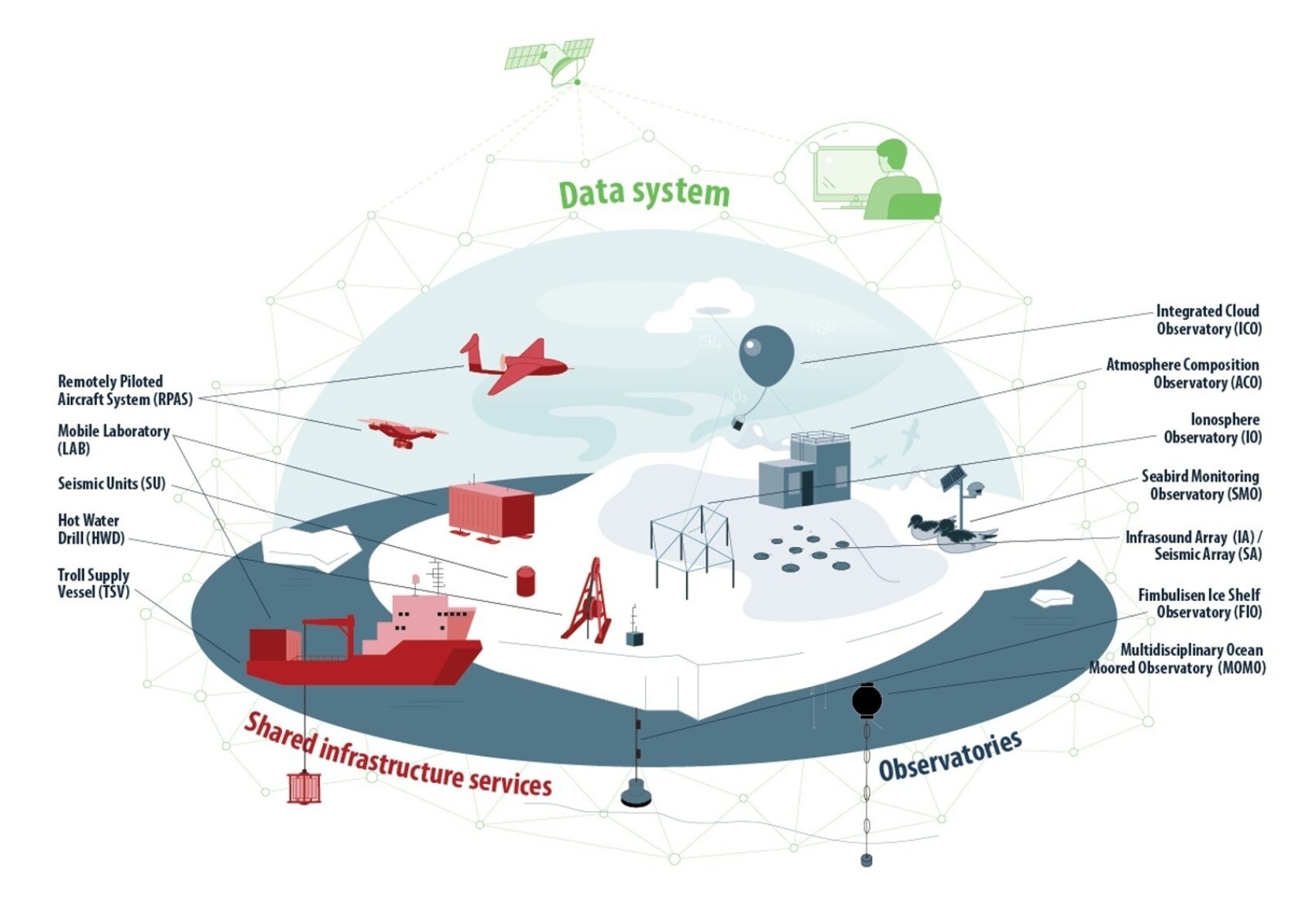 The TONe infrastructure when fully developed.
The TONe project will complement the infrastructure that already exists at the Troll research station and contribute to strengthening Norway's position in Antarctic research by ensuring that observational data is accessible for researchers both in Norway and internationally. The drones will support four of the observatories in TONe:
Integrated Could Observatory (ICO)
Fimbulisen Ice-shelf Observatory (FIO)
Multidisciplinary Ocean Moored Observatory (MOMO)
Seabird Monitoring Observatory (SMO)
The drone infrastructure from NORCE will be operative in collaboration with the Norwegian Polar Institute. It is the first of the shared infrastructure services to be implemented.

TONe is led by the Norwegian Polar Institute. Project partners are: University of Oslo, University of Bergen, Norwegian Institute for Air Research (NILU), NORSAR and NORCE, as well as the British Antarctic Survey (BAS), University of Leeds and University of Washington.