Plastic Litter in the Sea
Over time, all plastic in nature will break up into very small pieces called microplastic
Microplastic is often defined as pieces of plastic of less than 5 mm. This invisible microplastic is distributed in nature and our surroundings, and the quantity is increasing in parallel with increasing plastic production and use.
Where the microplastic ends up, and what it means for the environment and people, is little known even after several years of trying to map the problem. There are some of the things we are trying to find answers to.
Please get in touch if you would like to cooperate with us.
Kontaktperson
Marte Haave
Senior Researcher - Bergen

maha@norceresearch.no
+47 56 10 74 17
+47 415 44 734
What is the situation?
It has now been demonstrated that people are clearly ingesting plastic, because it can be found in stool samples. What does this mean? How do we get it into us? Can we avoid it?
When we think of everything around us that is made of plastic, we will be lucky if it turns out that it is not harmful.
We have plastic in contact with our food every day via cutting boards and plastic kitchen utensils. What about the toothbrush, disposable cups and synthetic, dust-creating fleece garments? Perhaps it is not seafood that is the main source of the microplastic we surround ourselves with after all?
"We are witnessing a distinct and most likely man-made impact resulting from plastic pollution. Coastal banks with up to several meters of soil mixed with plastic have been found in many areas."
Eivind Bastesen, NORCE.
We breathe in urban air that may contain particles from plastic-mixed rubber tyres. The sum of all this can start to matter.
However, it remains to be seen whether the danger is greatest from the plastic particles themselves or the additives, which can include toxic heavy metals and hormone-mimicking chemicals. New studies show that some types of plastic are more toxic than other types.
We now see the need to study microplastics and nanoplastics, which are so small that it has been shown in experiments that they can cross membranes and end up in organs of the body.
Meet the NORCE researchers who for many years have helped create the TV series Plasthavet, produced by Pandora Film.
A national plastics strategy
On 3 July 2021, the EU and Norway, as a member of the EEA, introduced a ban on some plastic products, so-called unnecessary single-use plastic.
The background is that 40% of all plastic is used for disposable packaging or products such as drinking straws, disposable cutlery and plastic cups.
Norway's plastics strategy (regjeringen.no): In the summer of 2021, the Solberg government presented a plastics strategy for Norway
What do we do?
Good waste systems around the world are a necessary solution to prevent plastic from going astray, but this is a long way off and an alternative may be degradable materials, but this must be done sustainably and the questions are many:
Should we facilitate continued use and throw or can we think in a completely new and circular way, while at the same time making it user-friendly?
Can the plastic be replaced by other materials that last only as long as we need them? Do these new materials have the properties we love about plastic, such as light, flexible and waterproof?
And can the material be broken down or recycled when we're done with it?
And will it be economically profitable to produce new materials for single use?
Microplastic

Through methods that detect the very smallest particles, we and many other scientists can see that 95% of the particles are less than 1/10 millimetre. And the number is likely to rise as we approach even smaller particles.
The smallest we can see with this method are 11 micrometres, and smaller than this in turn there are particles the size of bacteria. We know that bacteria can be absorbed into the body by our immune system and can cross barriers.
It has also been shown in experiments that tiny nanoparticles can pass into the brain and affect behaviour in fish, when given high enough doses.

But we do not yet know if this is happening in nature today. In some places there is a lot of plastic, so there the probability of finding damage is the greatest.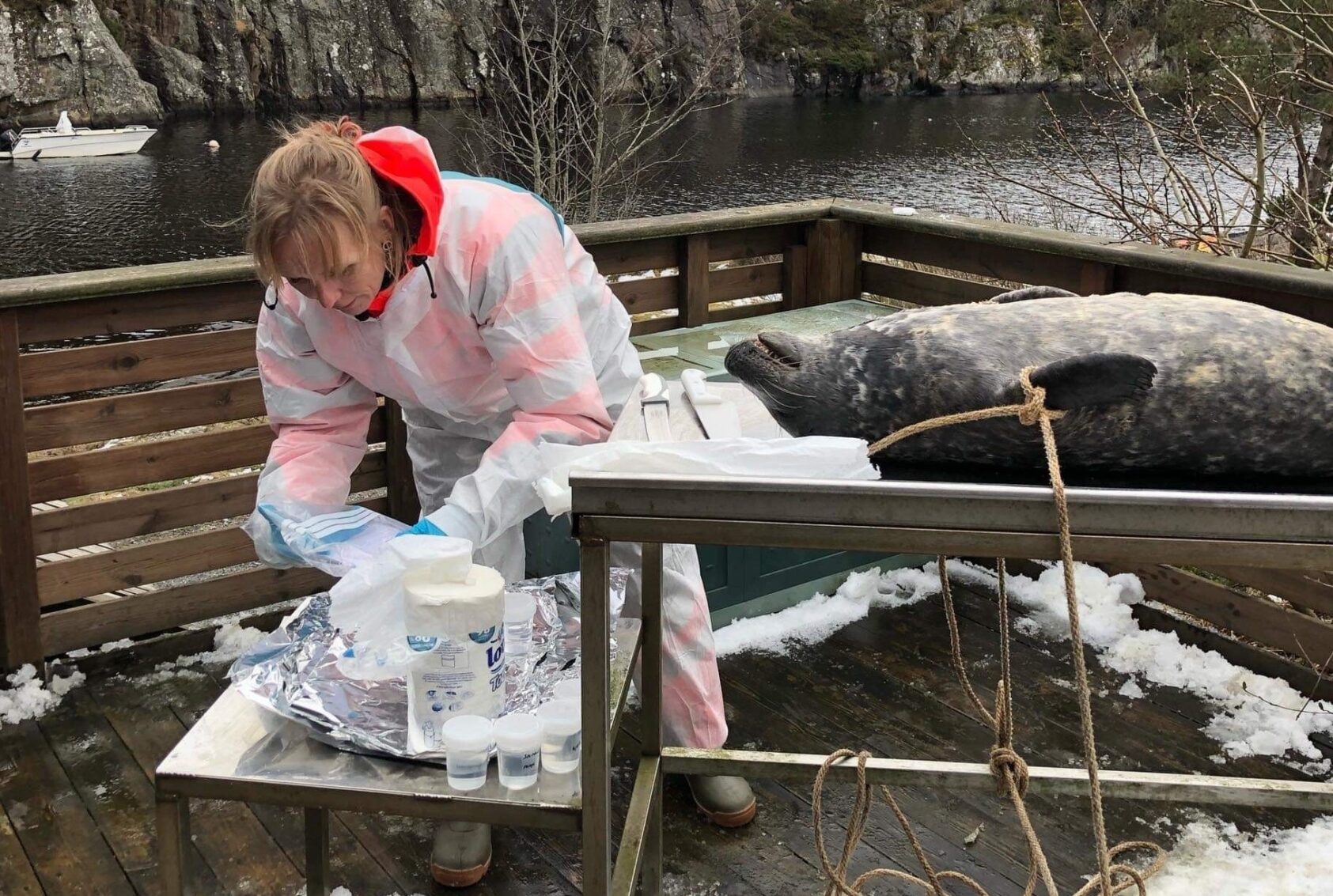 In the project Microplastic in animals along the coast, four mammals, three birds and six fish from a plastic-contaminated coastal area were examined for plastic in organs and edible tissues. Low concentrations of microplastics were detected in tissue samples from eight of the thirteen animals, including in tissues eaten by humans. We cannot conclude a danger to humans from eating seafood, based on this study.
What we can say is that if the production and discharge of plastic continues as it is today, the levels will rise to an extent where we are much more likely to see harmful effects from microplastic.
There has also been little research into microplastic in cities and in what way processes in cities contribute to plastic pollution and microplastic. We now know that grass pitches filled with plastic waste from car tyres are harmful and the plastic flows out into the sea with rainwater and from washing clothes that have been worn for football.
Plastic waste in the streets is worn down into pieces and flows into harbours and drains, and car tyres that are worn out on roads can turn into fine dust that we breathe in. As long as we surround ourselves with plastic everywhere, it is inconceivable that we do not produce microplastic and expose ourselves to microplastic.

A survey led by NORCE shows where plastic accumulates and returns in more than 660 coves, located in island municipalities in Hordaland. Now beach cleanups can become more effective.
We are trying to uncover how microplastics spread in urban environments. Knowledge is a prerequisite for finding good countermeasures
Marte Haave, NORCE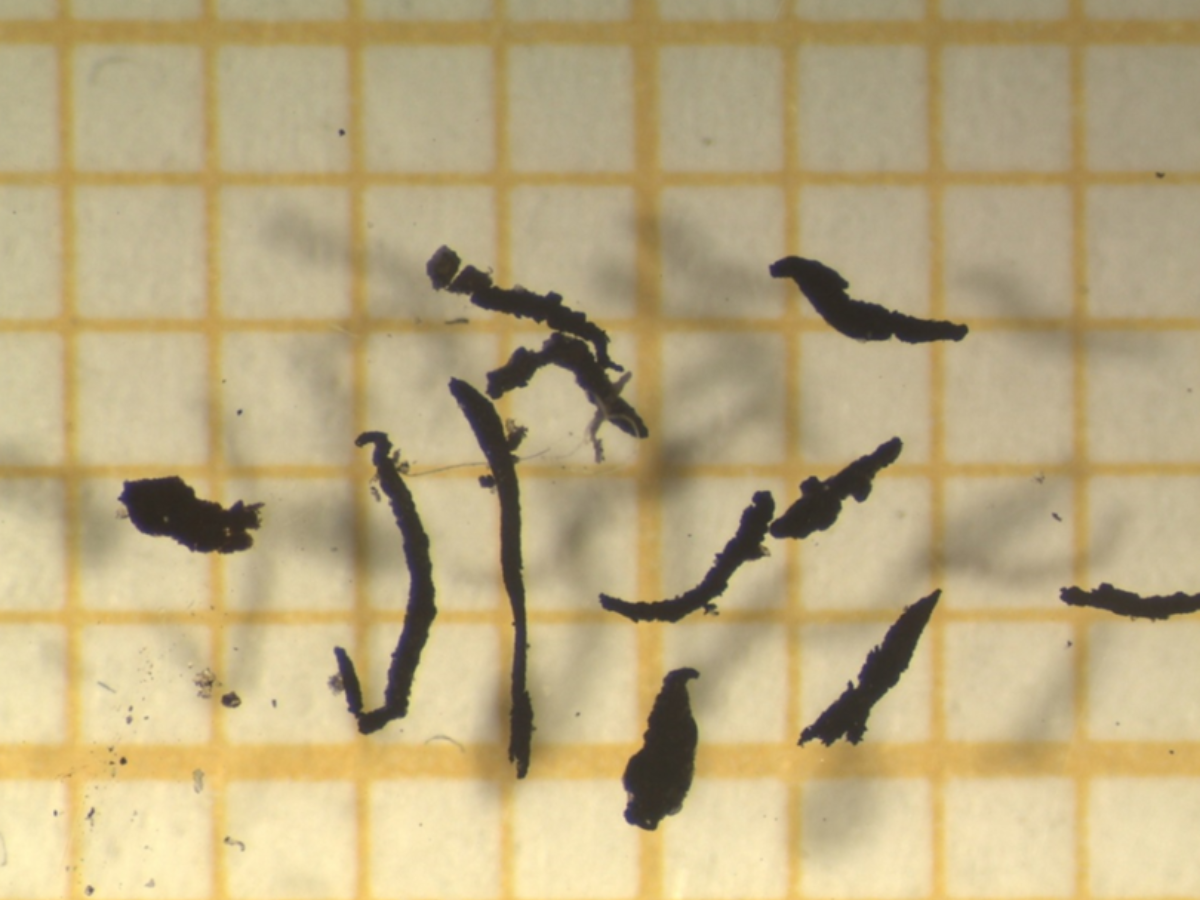 Source:
Marte Haave
Road particles after tyre wear. Image from Urban Microplastic, a project we have together with the City of Bergen, funded by Regional Research Fund Vestlandet.
See All Projects