Significant contribution to Digital Drilling by NORCE
Insight
Published: 30.06.2020
Oppdatert: 09.08.2022
More than 70 people attended when NORCE gave a successful live demonstration of the most advanced automated drilling system ever seen.
Large expectations were put on NORCE since a successful demonstration would pave the way for an installation at Johan Sverdrup in the North Sea. Together with our collaboration partners Sekal and National Oilwell Varco (NOV) new functionalities were demonstrated. In addition to the license partners at Johan Sverdrup; Equinor, Total, Lundin, AkerBP and Petoro, several energy companies and service companies followed the live-streamed presentation with great interest and expectations.
"We are very happy to have so many representatives from the industry following our work on automated drilling", says Rodica Mihai, manager of the technology development in the Demo2000 project Demonstration of Automated Drilling Process Control.
The Drilling and Well Modeling group in NORCE is a world leader in this field and has been an active contributor to reduce costs and emissions from drilling operations.
Stig Morten Thorsen and Morten Ørevik (NOV) in OpenLab Drilling.
During the live event, new functionality in the DrillTronics system was demonstrated. DrillTronics is developed by NORCE and Sekal (acquired by Sumitomo in 2019). The new functionality optimizes the drilling rate automatically and is a key enabler of autonomous drilling operations. The reduced CO2 emissions enabled by drilling automation is a key factor to reach the goal of zero emissions from offshore installations.
Benoit Daireaux, who is a project manager at NORCE is very pleased with the demonstration: "We are very proud to have reached this milestone. The collaboration with Equinor and Sekal in the development project and with NOV in the integration with NOVOS has been very efficient. The system works as intended and we look forward to seeing this in operational use."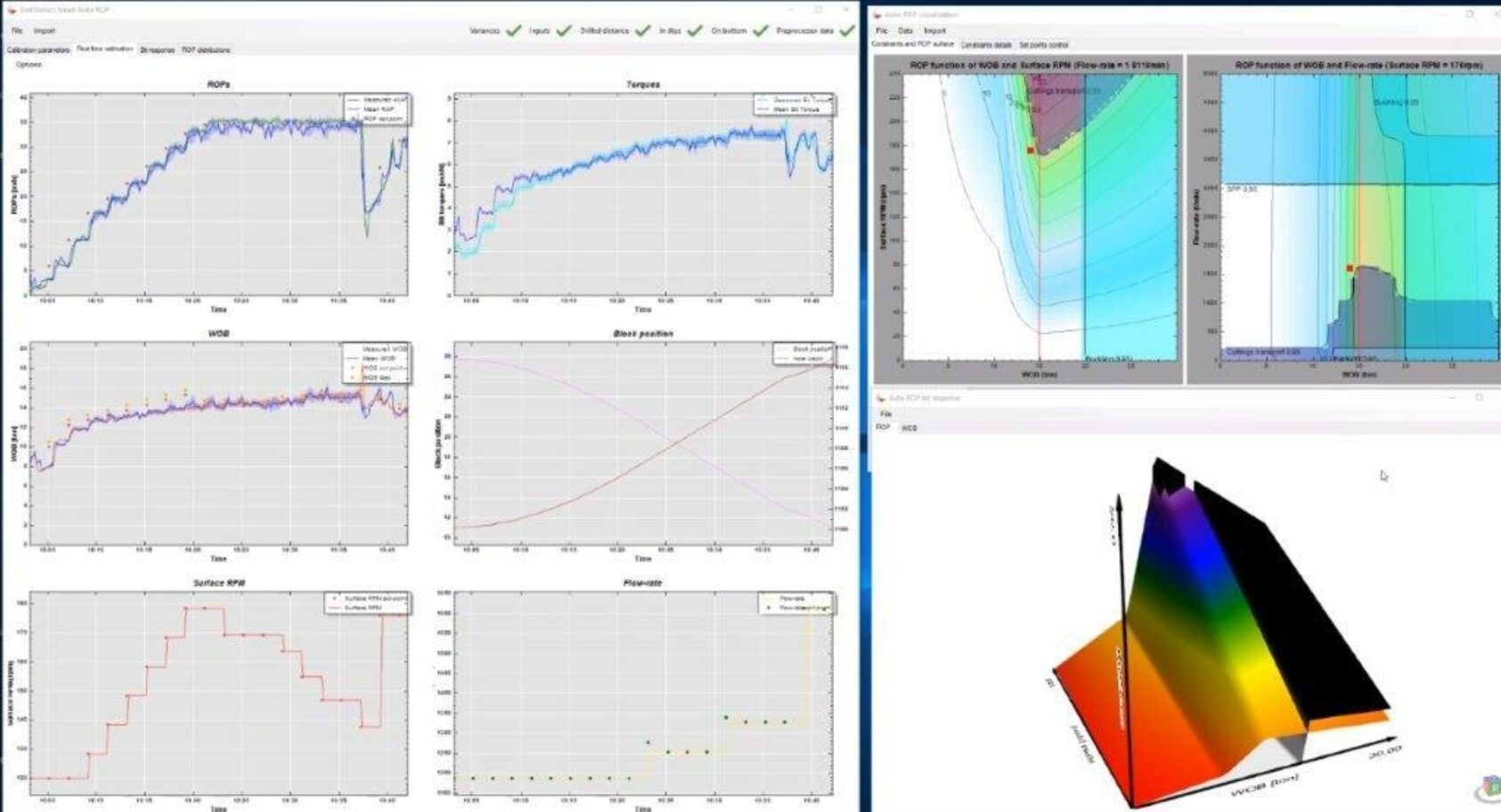 The system developed by NORCE and Sekal automatically ensures the optimum drilling speed based on model predictions and operational constraints.
NOV has delivered the drilling control system installed at Johan Sverdrup, and the integration of DrillTronics as an app to their system is now prioritized. Recently, the Research Council of Norway has awarded a Demo2000 project for integration of DrillTronics to NOVOS.
The demonstration was run in the simulator environment OpenLab Drilling and showed the capability of the infrastructure. OpenLab is the most realistic drilling simulator in the world for testing new software systems. The simulator has been used extensively over several months by NORCE, Sekal and NOV for this event. OpenLab Drilling is financed by the Research Council of Norway.
"This successful outcome today is a result of very good collaboration between NORCE, Sekal and NOV, and OpenLab as a test facility. Through this project, we have seen how OpenLab enables a more efficient workflow and accelerates readiness of technology. The complexity of this system and the integration by three vendors would not be possible without OpenLab.", says Jan Einar Gravdal, project manager in NORCE.