Waste from beer brewing may in the future become an ingredient in fish feed
News
Published: 21.03.2023
Oppdatert: 22.03.2023
Brewer's spent grain is a major by-product of the brewing industry. It is available at low cost and there are plenty of it. Researchers have investigated if this waste can be used in producing sustainable fish feed.
Brewers spent grain contains a high level of protein, which makes it interesting as a secondary raw material to use in food or feed. It also contains lignin, cellulose, and hemicellulose. Brewer's spent grain is available in vast amounts and is currently used to feed cattle, for flour and as fertilizer.
- We aim to transform brewers spent grain into a high-value product that meets the nutritional requirements of fish. Our main objective was to compile an overview of different methods that may help facilitate the implementation of the brewer's spent grain in aquafeeds. But this is not entirely straight forward. Before brewer's spent grain can be used as a protein source, the cellulose, hemicellulose and lignin fractions must be removed as they constitute antinutritional factors for fish. This can be done by applying a combination of chemical and biological treatments, Freja Karlsen explains

SUREAQUA is a multidisciplinary centre working to provide competence, innovation and technology to ensure sustainability and resilience in aquatic and associated land-based value chains. As a part of this initiative NORCE-researcher Freja Karlsen's PhD-project at the National Institute of Aquatic Resources at the Technical University of Denmark (DTU) was to study the possibility of developing a sustainable product for fish-feed from brewers' spent grain.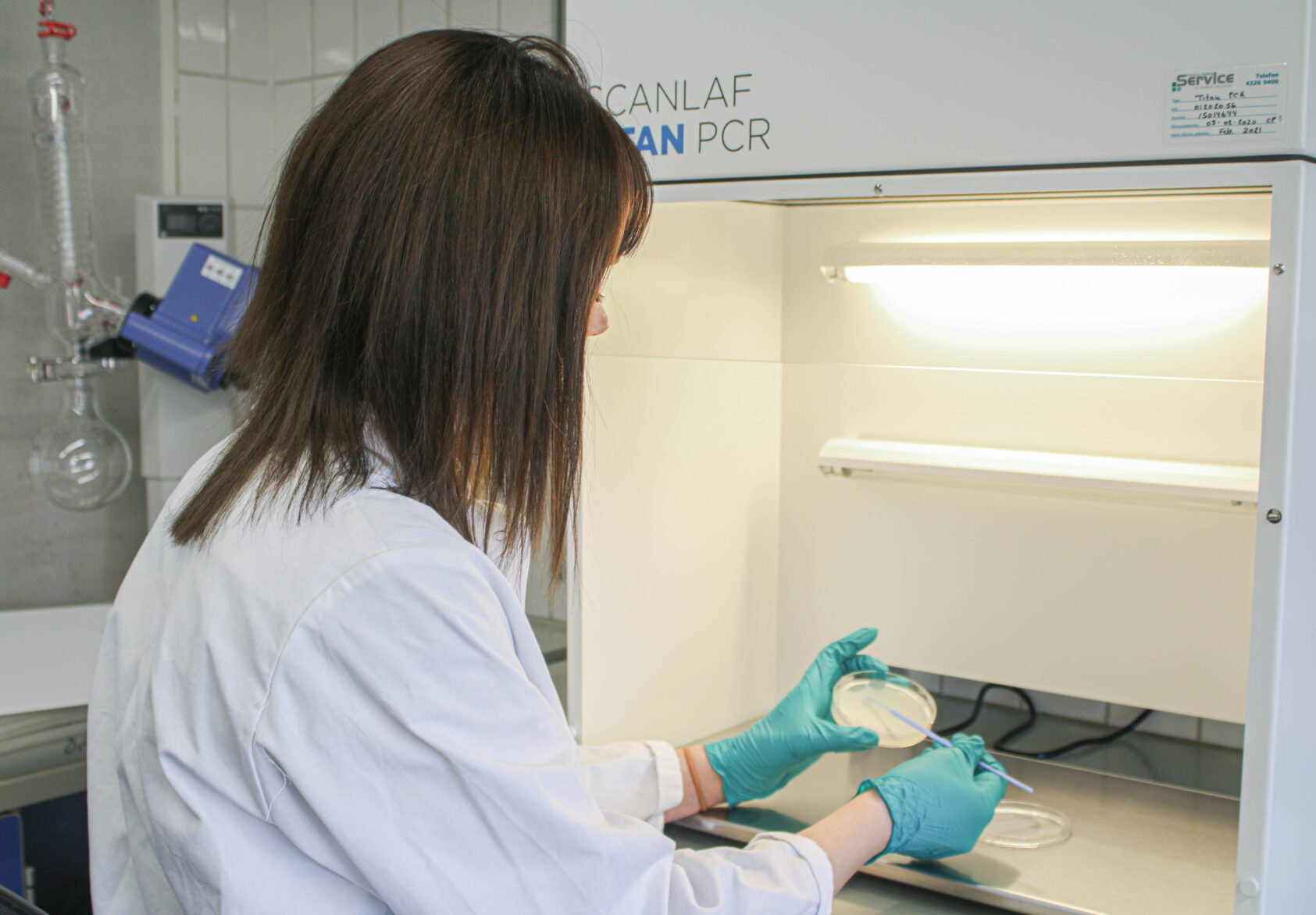 Source:
Technical University of Denmark
NORCE researcher Freja Karlsen
Refinement strategies
The approach was trifold; in part 1 they investigated whether proteins could be extracted from brewer's spent grain and in part 2 how solid-state fermentation could be used to remove the lignin, which is known to reduce the digestive performance in fish. In part 3 the researchers used the brewer's spent grain hydrolysate produced by enzymatic hydrolysis of cellulose and hemicellulose in a submerged fermentation process to produce amino acids. The experiments have been published in two peer reviewed articles.

– At present, brewer's spent grain is not used in aquafeed production. We hope that the methods presented in this study will lead to more interest in how this resource can be used in the future, Freja Karlsen says.


Source:
Megan Brunswig Sikaneta, NORCE

Source:
Technical University of Denmark
NORCE invests in Risavika
NORCE's research environment within fermentation is based in Stavanger. After NORCE acquired the Risavika property in the summer of 2022, this has been upgraded to a modern facility for fermentation and bioprocessing. NORCE works closely with industry partners to develop new fish feed ingredients. The research uses both traditional fermentation where yeast or bacteria are fed with different sugars, but also fermentation based on residual raw materials. NORCE also hosts NBioC, a national research infrastructure for microbial fermentation processes and piloting. NORCE also has projects on gas fermentation from lab to industrial scale. In these projects CO2 gas is used as feed for the bacteria.
SureAqua
This study was part of SureAqua - the Nordic Centre for Sustainable and Resilient Aquatic Production. With financing from NordForsk the Centre contributes to new knowledge to advance the transition to the bioeconomy through knowledge sharing and interdisciplinary collaboration in the Nordic region. Close to 40 partners participate in the Centre's activities including universities, research centers, industry, and interest groups/non-governmental organizations.

Publications
Karlsen, F. og Skov P.V. 2022 Review – Potentials and limitations of utilising brewer's spent grain as a protein source in aquaculture feeds, Journal of Cleaner Production, Volume 357, 10 July 2022, 131986, https://doi.org/10.1016/j.jclepro.2022.131986
Karlsen, F. og Skov P.V. 2022 Optimisation of alkaline extraction of protein from brewer's spent grain, Journal of the Institute of Brewing, Volume128, Issue4 Pages 150-161, https://doi.org/10.1002/jib.703