Super bug alerts from wastewater treatment plants
News
Published: 13.12.2022
Oppdatert: 23.02.2023
Nordic researchers will study whether wastwater treatment plants can be a source of trusted antimicrobial resistance information. The project will focus on improving the analysis, transfer and archiving of data from municipal wastewater treatment plants in order to improve information transfer.
Acts like a sink
The TruSTme project at NORCE will investigate how public wastewater treatment plants can be a unique and reliable source of local information on antimicrobial resistance. In the future, wastewater treatment plants should be included as part of public preparedness strategies to notify authorities of precursor events, such as increased occurrences of super bugs.

Antimicrobial resistance is an escalating global challenge, and the spread of resistance genes leads to an increase in multi-resistant bacteria that cannot be treated with antibiotics. During the Covid19 epidemic, other issues had to be prioritized, and the researchers therefore believe it is important that we now draw attention to measures that can limit the spread and impact of antimicrobial resistance.

- Municipal wastewater treatment plants can be seen as a large sinks, collecting a broad spectrum of antimicrobial substances used as medicine that are excreted into the sewage networks connected to the treatment plants. Wastewater treatment plants thus become hotspots for antimicrobial resistance genes, explains project manager Adriana Krolicka at NORCE.

Samples will be taken at the facilities in Stavanger in Norway, Reykjavik in Iceland and Mariehamn in Finland using standard molecular-based laboratory methods to track antimicrobial resistance in wastewater.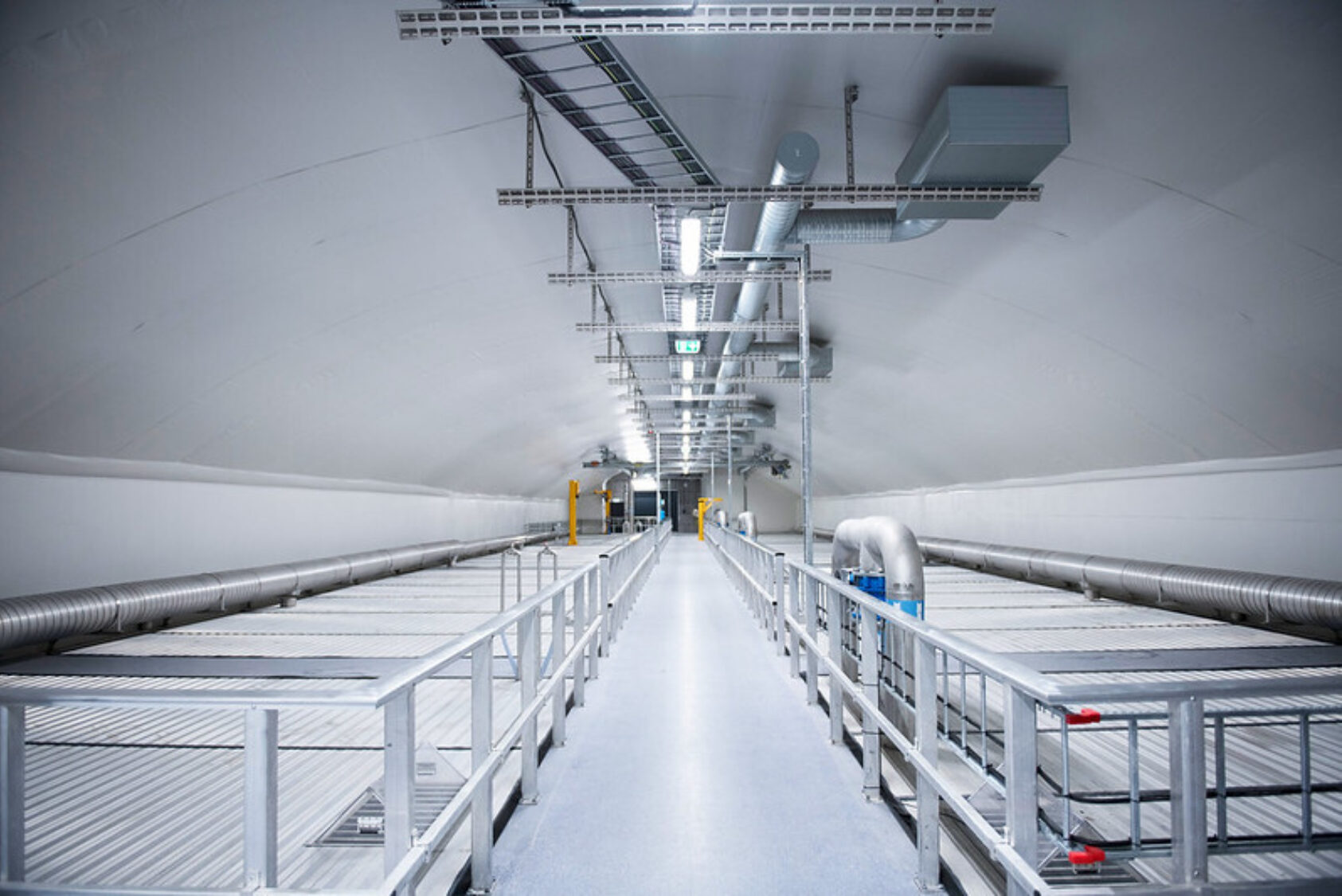 Source:
Anne Lise Norheim, IVAR IKS
IVAR's central wastewater treatment plant, Nord-Jæren, Norway
Survey of current practices
The project is based on two fundamental assumptions for health security governance in the Nordic region: that the role of the environment in the development and spread of disease cannot be overlooked, and that risk communication needs to be timely, consistent, transparent and based on reliable information. This is central to achieving the society's acceptance and compliance.

Today, the manner in which wastewater is treated in different countries varies greatly. Even within Norway there are large differences. In Tromsø, wastewater is filtered through a grate and biological pollution is not removed, while in larger cities such as Stavanger and Bergen, a cleaning process with several steps has been established. The varying practices across the Nordic region will now be mapped.
-Antimicrobial resistance is an issue that disregards geographical boundaries. It is influenced by local and regional factors, such as antibiotic use and practice, as well as population density. The goal is that the information collected can be used as part of public preparedness in the Nordic region, says NORCE scientist Odd-Gunnar Wikmark, who is leading one of the work packages in the project.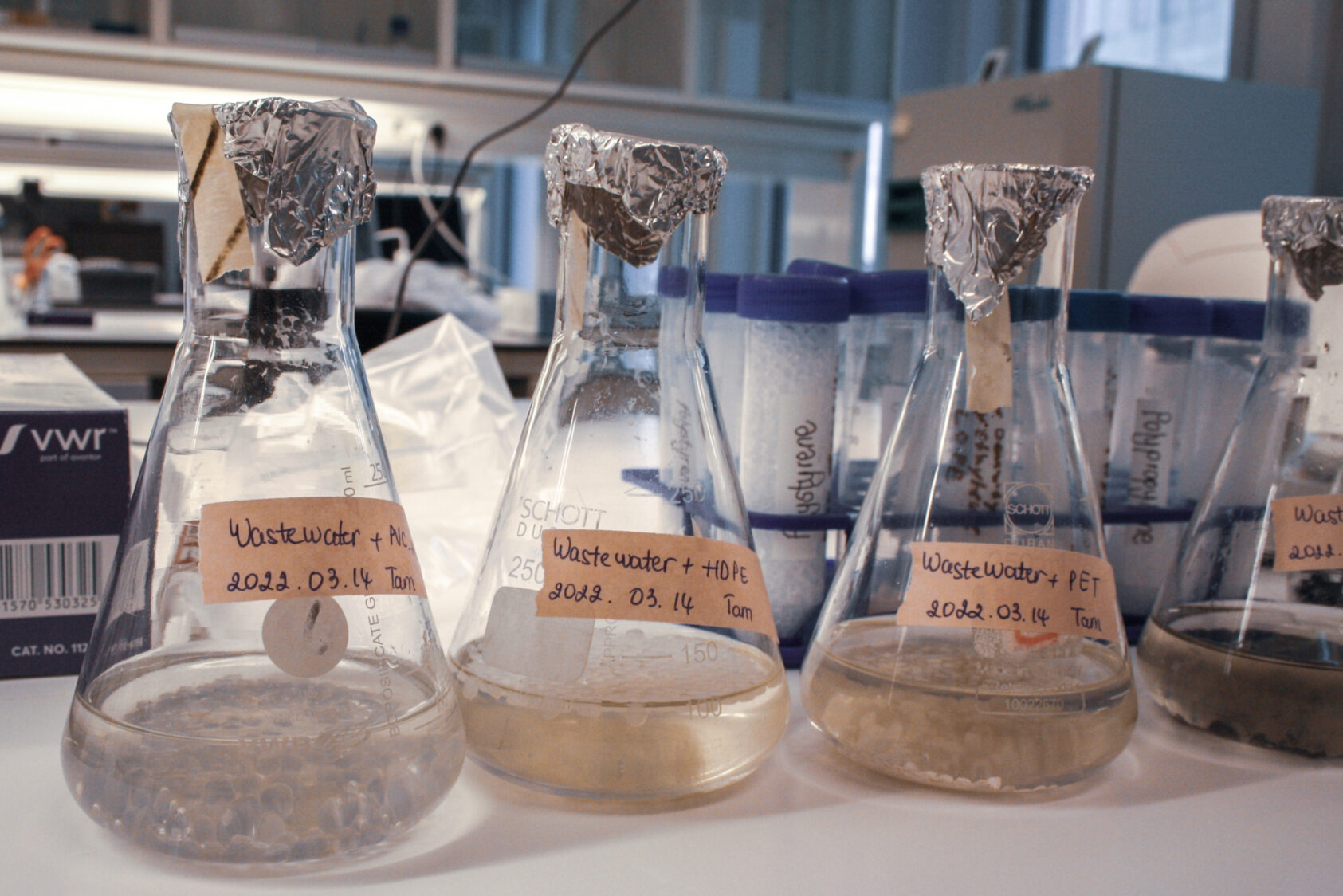 Source:
Katrine Jaklin
Samples from a wastewater treatment plant in Tromsø, Norway
Nordic cooperation
The population in the Nordic countries generally have a high level of trust in the public health institutions, and in the Nordics there is an established practice for the use of different antibiotics. In addition, there are registers of prescriptions and drug use. This project is therefore tailored to Nordic conditions, and will provide recommendations that specifically target the Nordic countries, either as individual countries or the region as a whole.

The TruSTme project is financed through NordForsk, and is a collaboration between researchers from leading Nordic research institutes: the University of Akureyri in Iceland, the Finnish Institute of Health and Welfare, Lund University in Sweden and NORCE in Norway.

The project will take a One-Health approach, where the health of people, animals and the environment should all be considered and representatives from other sectors, such as politics, regulatory bodies and research collaborate. This project will involve representatives from local and national authorities, as well as health and environmental agencies who will together discuss possible solutions, adjustments to legislation and the implementation of new tools to ensure public health security. The consortium has a strong focus on collaborative activities and access to infrastructure and will work in a transdiciplinary manner across borders and sectors to solve complex issues:
- The consortium looks forward to finding Nordic solutions for open sharing and communication of results for antimicrobial resistance monitoring. The proposed project is significant both nationally and internationally, and the first step towards better coordination and management that leads to a more appropriate handling of the resistance issue in the Nordics, concludes Adriana Krolicka.
Adriana Krolicka
Senior Researcher - Mekjarvik
adkr@norceresearch.no
+47 51 87 55 35

Odd-Gunnar Wikmark
Research Director Gene Technology, Environment and Society - Tromsø
ogwi@norceresearch.no
+47 56 10 78 84