Artificial intelligence and robots will contribute to more «made in Europe»
News
Published: 02.01.2023
Oppdatert: 20.09.2023
In a new EU project, NORCE researchers will contribute to the increased automated production of goods. This will ensure better access to goods through increased production in Europe and make production more efficient. The 4-year project receives 11 million euros from the European Commission.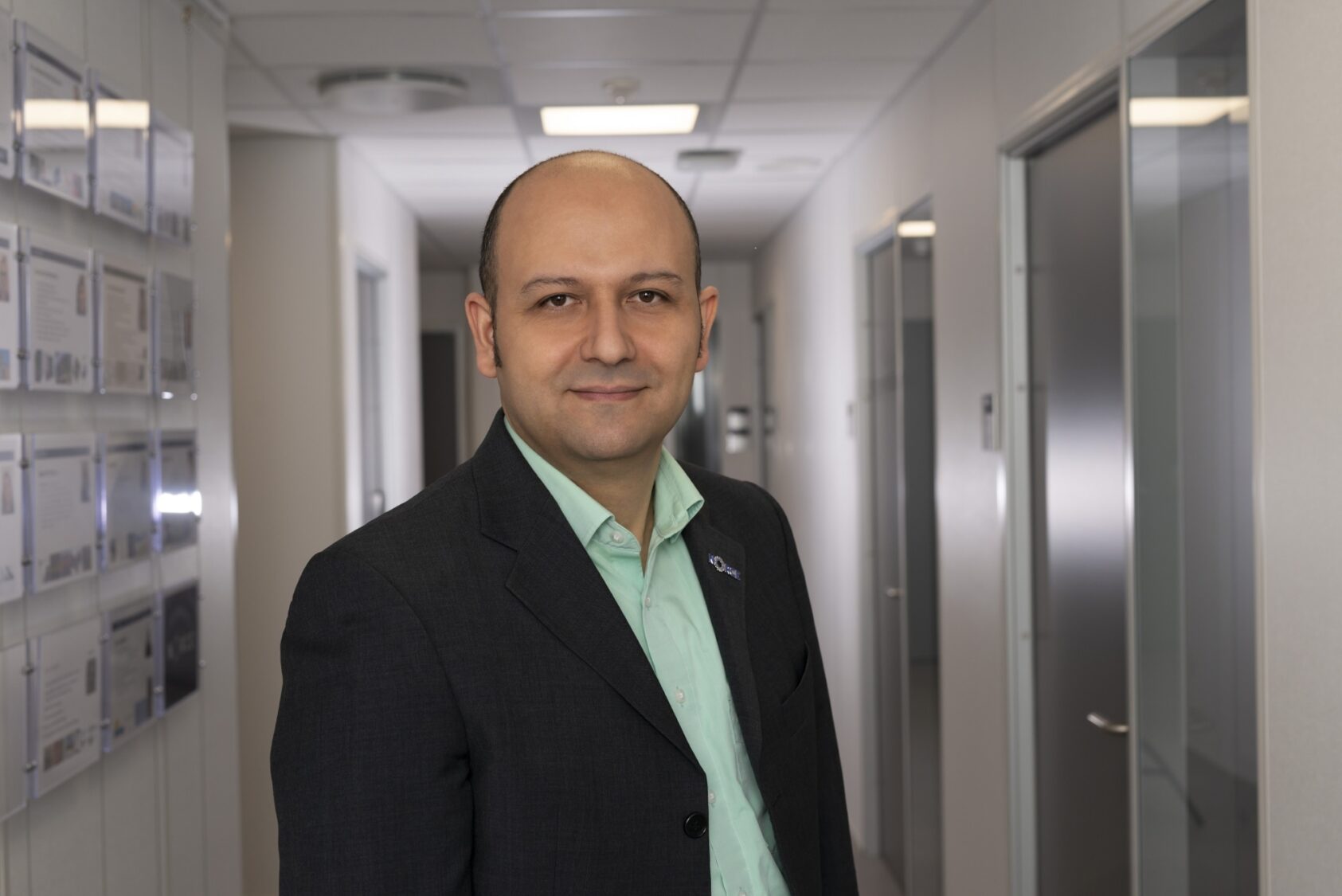 Source:
NORCE
Nabil Belbachir, coordinator of the COGNIMAN project and director of research at NORCE.
NORCE is leading the Horizon Europe COGNIMAN project, which will make production more efficient, and safer, with less use of resources, materials, water, and energy - and with less climate emissions.
– We will try to automate the production as far as we can, with robots and artificial intelligence that support and help the people who work in this industry, says Nabil Belbachir, coordinator of the project and director of research at NORCE.
Become more self-sufficient
In the last twenty years, much of the manufacturing industry has moved to low-income countries. This is to avoid high labor costs and complex regulations in Europe. But it can be problematic to depend on goods from countries or regions far away, especially in vulnerable situations such as pandemics, war, and political instability. To become more self-sufficient, the EU will develop a more competitive European manufacturing industry.
– Artificial intelligence, data, and robotics will make it possible to automate production processes that are currently difficult to automate. This will help to reduce production costs and maintain workplaces and jobs in Europe, and at the same time increase the working welfare and safety of employees, says Belbachir.
Fiberglass production is an example of an industry that is difficult to automate.
Challenging dynamic operation
– One of the challenges in this industry is dealing with continuous changes in the production and supply processes. Multiple fragmented systems and approaches lead to frequent downtime, defective products, and waste, partly because machines are not stopped in time. Modern machines in a factory generally have many sensors and diagnostics that can alert operators if a problem or potential problem may occur. If you combine these machines with advanced artificial intelligence, you can instead predict problems before they occur and take the necessary measures, says Belbachir.
If you can improve some of the operations with artificial intelligence, you can reduce downtime and the risk of accidents and damage to people and production.
– Artificial intelligence and robotics have a significant role in cognitive development in the industry. We will develop a concept that makes production more flexible, cost-effective, safe, and sustainable, says Belbachir.
The concept can easily be adapted to new, varying production processes and environments. The ultimate goal is to increase the European technology and the manufacturing sector's competitiveness in the global market, as well as to reduce the environmental footprint of production processes.
Testing in several countries
Companies and researchers from Norway, Ireland, France, Germany, Spain, Belgium, and Italy collaborate on this project. The concept will be tested in four production scenarios that have continuous changes in the production and supply processes. The Norwegian company 3B Fibreglass is one of the four that will demonstrate cognitive development in the industry. The other three pilots are in Spain, Italy, and Ireland.

– 3B Fibreglass Norway is an important player in highly needed move from fossil fuel to renewable energy sources. Production of glass fiber is however relatively energy intensive and the manufacturing consume natural available mineral resources, says Paul C. Jensen, CEO of 3B Fibreglass.
3B Fibreglass Norway is one of the few glass fiber manufacturing plants in Europe and the only one in the Nordic countries. The main marked for the products is the production of wind turbine blades and based on marked analysis one can say that every third blade in Europe is produced with input from this glass fiber plant.
– Even though 3B Fibreglass Norway is considered to be the bench mark with respect to energy and CO2 footprint, there is still a significant potential to further reduce this footprint and the waste ratio. This project will help 3B Fibreglass to secure its positions by further improving the manufacturing performance, manufacturing cost and the waste ratio. In a global marked exposed to competition, this is also needed in order to reduce the cost level and secure this kind of industry and value chain in Europe. The manufacturing of glass fiber is a process where traditional automation and robotizing is difficult to implement. The project will aim for developing and testing new type of automation, using artificial intelligence interaction with our workforce, says Jensen.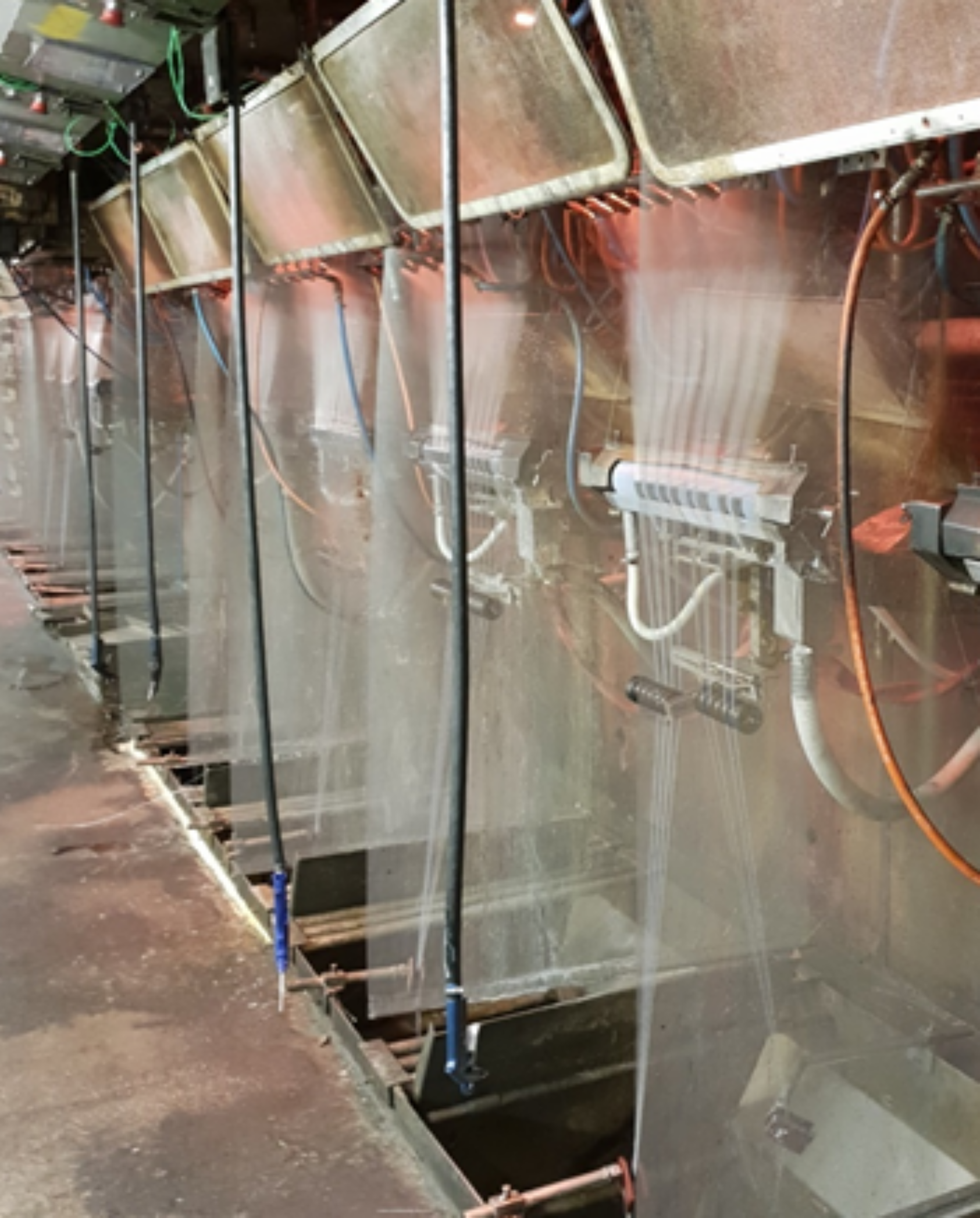 Source:
3B Fibreglass
Production of glass fiber at 3B Fibreglass. The manufacturing of glass fiber is a process where traditional automation and robotizing is difficult to implement.
Other examples of processes that are difficult to automate are the production of medical implants and metal products that require high temperatures.
– Medical implants must be adapted to each person who will use them. Each product is therefore different from the previous one, as human bodies are different. Therefore, intensive human labor is needed to customize each product. COGNIMAN wants to robotize it, says Belbachir.
Can make better use of data
Norwegian industry already uses advanced production processes, but many industrial companies still have the potential to make better use of the opportunities that lie in new technology and data. Better utilization of data is important if Norway is to succeed in the transition to a more sustainable society and a greener economy. If companies succeed in utilizing increasingly large amounts of data effectively, this can contribute to increasing profitability and quality in production, and to the development of more circular and climate-friendly solutions.
Artificial intelligence makes it possible to get more out of the data than before, but to exploit this potential, it is essential to have access to good-quality data. Artificial intelligence then contributes to value creation.
NORCE leads the consortium, with 14 other partners. The partners are Instituto Tecnológico De Aragón, Ideko S Coop, Sintef AS, Deep Blue SRL, Goimek S Coop, Aldakin SL, Croom Precision Tooling Limited, Montimage Eurl, Eyde-klyngen, Institut De Recherche Technologique Jules Verne, Eit Manufacturing Central GGMBH, Acciaierie Bertoli Safau Spa, IBM Ireland Limited and 3B-Fibreglass Norway AS.
Read more on Eyde's webpage: : Eyde-cluster - The European commission awards 11 mill euro to enable AI enhanced robotics systems for smart manufacturing (eydecluster.com)