NLive is a system developed by NORCE that enables high-performance visualization of georeferenced and time-stamped datasets in 3D on a virtual globe, on the web or in virtual reality. The system can display both real-time and time-shifted datasets combined with different map and object layers, such as points or buildings. The time series can represent different kinds of data, such as drone flights, sensor logs, AIS or transponder data, air quality measurements, and more. The system is highly extensible and adaptable, enabling integration with new datasets and data sources in an efficient manner.
NLive is the foundation for several of NORCE's applications of 3D visualization on the web. It provides the frontend for the InSAR Norway ground motion service (https://insar.ngu.no), and comparable services outside Norway, such as InSAR Sweden and the European Ground Motion Service, enabling users to visualize ground deformation datasets that in total are approximately 100 TB. NLive is also being used as the 3D visualization component of the European Space Agency's Cryosphere Virtual Laboratory (https://cvl.eo.esa.int/), serving as a visualization playground for interactive research and development of new algorithms for processing remote sensing datasets. NLive has been used extensively for NORCE's drone activities for monitoring and sharing of flight data both internally and externally (Figure 6).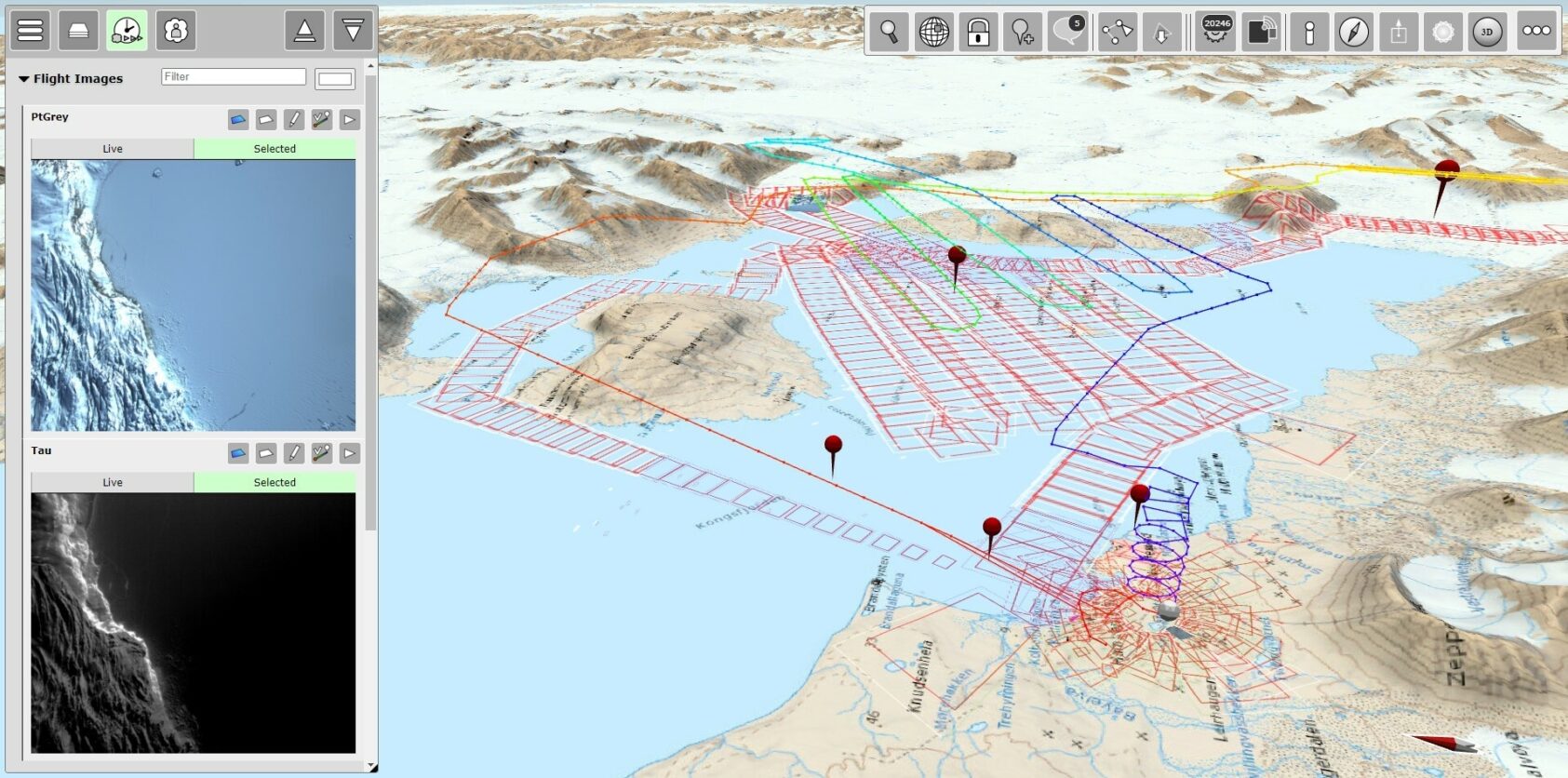 NLive visualizing optical and infrared images at the front of a calving glacier (left), flight track and image footprints from a drone flight in Ny-Ålesund, Svalbard (right).