Can predict waves to come
News
Published: 03.01.2022
Oppdatert: 08.08.2022
In a new project, physics-based machine learning is used to predict incoming ocean waves and vessel motions in the next few minutes. This will provide a good understanding of the situation and revolutionize the safety and efficiency of all marine operations.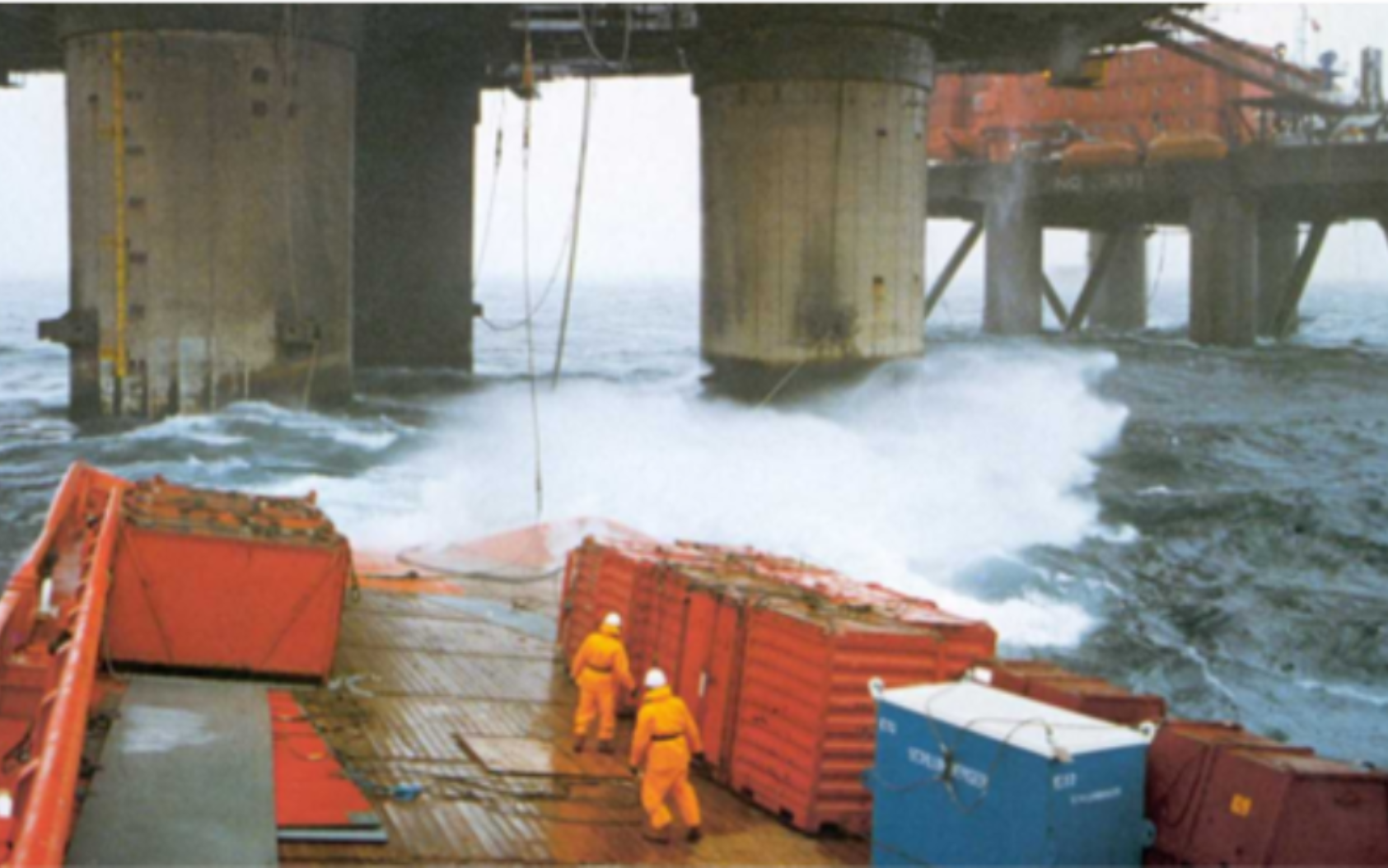 Source:
Kongsberg Maritime
Vessel crews can continuously plan operations when they know exactly which waves are coming in the next few minutes.
The new project, RAIDAR, aims to further develop the NORCE RIMARC "Radar IMAge ReConstruction and wave prediction" system, which predicts the next-minute ocean waves from standard navigation radars.
Further developed for free sailing
"Today, the RIMARC system has only been developed for vessels that are at rest and performing operations, but in the RAIDAR project, RIMARC will also be further developed for free sailing. Then the RIMARC system can be used on all vessels that are equipped with standard navigation radars, i.e. typically all vessels over 30-40 meters," says Svein Olav Halstensen, senior researcher at NORCE and project manager for RAIDAR.
The RAIDAR project has been granted 12 MNOK by the Research Council of Norway. NORCE is the project owner. Collaborators are MIT Ocean Research, Kongsberg Maritime, Kongsberg Seatex, Equinor, and DOF ASA. RIMARC is being tested and further developed on two of the vessels of the shipping company DOF, Skandi Africa and Skandi Vega, which are fully instrumented by Kongsberg.
The ocean waves are the biggest challenge for all operations at sea. Today, decisions in all operations at sea are based on the operators' experience and skills without access to objective and quantitative information about next-minute waves and vessel motions.

Improves accuracy
The purpose of RAIDAR is to use physics-based machine learning to improve the accuracy of next-minute predictions of ocean waves, wave forces, and vessel motions. Furthermore, the researchers will develop autocalibration so that only software installation is necessary on both new and existing vessels.
"The next-minute prediction of waves and vessel motions will reduce waiting time and execution time for all types of marine operations, and thus reduce both costs, energy consumption, and emissions. It will also increase safety by, for example, warning about large waves on deck, reducing the probability of loosing cargo, damage to people, equipment, and vessels during critical operations in bad weather," says Halstensen.
NORCE has previously, in collaboration with MiT Ocean Research, developed the RIMARC system, which already makes it possible to predict waves 4-8 minutes ahead. The RIMARC system uses standard navigation radar, which is already available onboard all commercial vessels.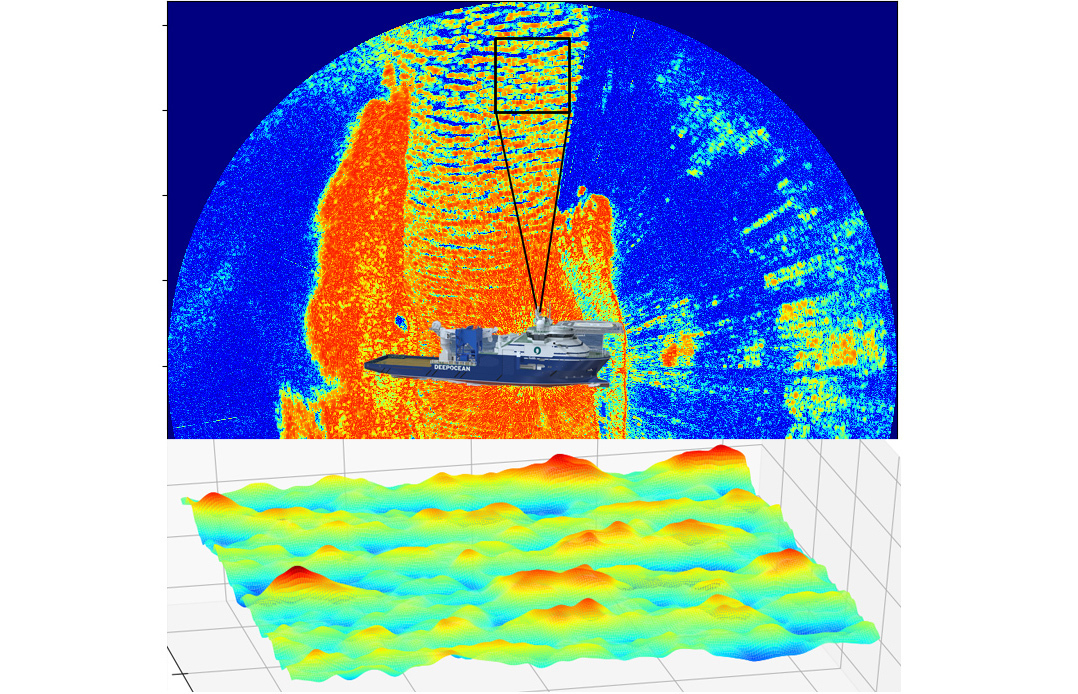 The RIMARC system predicts the next-minute waves from standard navigation radars.
Illustrasjon: Leonid Vasilyev, NORCE
The operators want continuous prediction of large waves in the next few minutes. They wish to see when the waves arrive, how high and long they are when they pass, and the direction.

"This is critical both for safety and crucial to be able to make a decision to start operations earlier and at an optimal time before or after large waves have passed by," Halstensen says.
NORCE Innovation will in parallel carry out commercialization projects to bring this new groundbreaking technology from research to commercial product. The Research Council also provides support for such activities.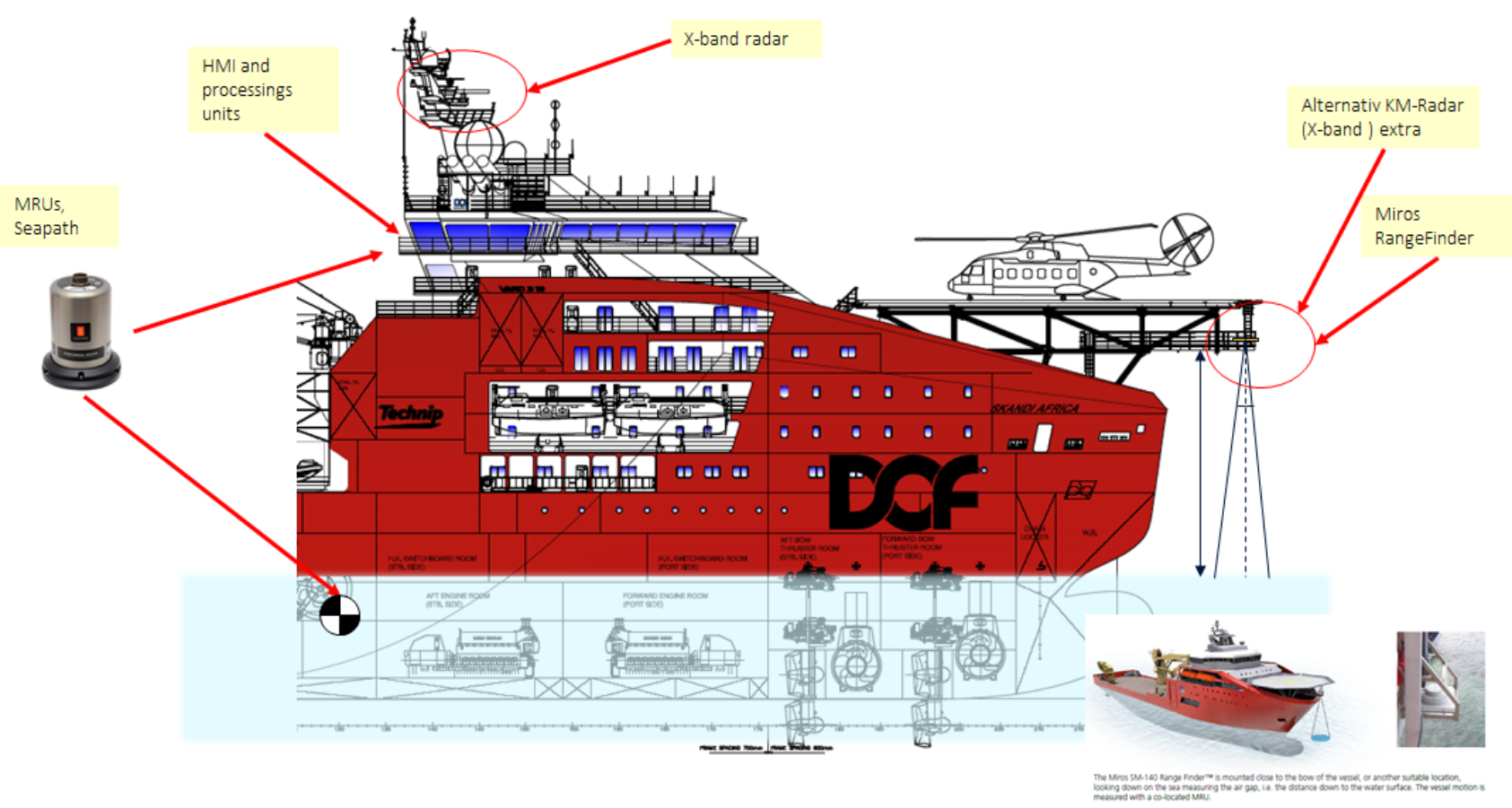 The large DOF construction vessel Skandi Africa is completely instrumented by Kongsberg both for measuring incoming waves and vessel motions. The accuracy of the incoming waves, which typically reach the vessel four to eight minutes ahead of time, is checked against measurements from the wave radar mounted in front of the helicopter deck in the bow. The vessel motions are measured in the Kongsberg DP (Dynamic Positioning) system.