Science Meets Industry – Offshore Wind Energy 2023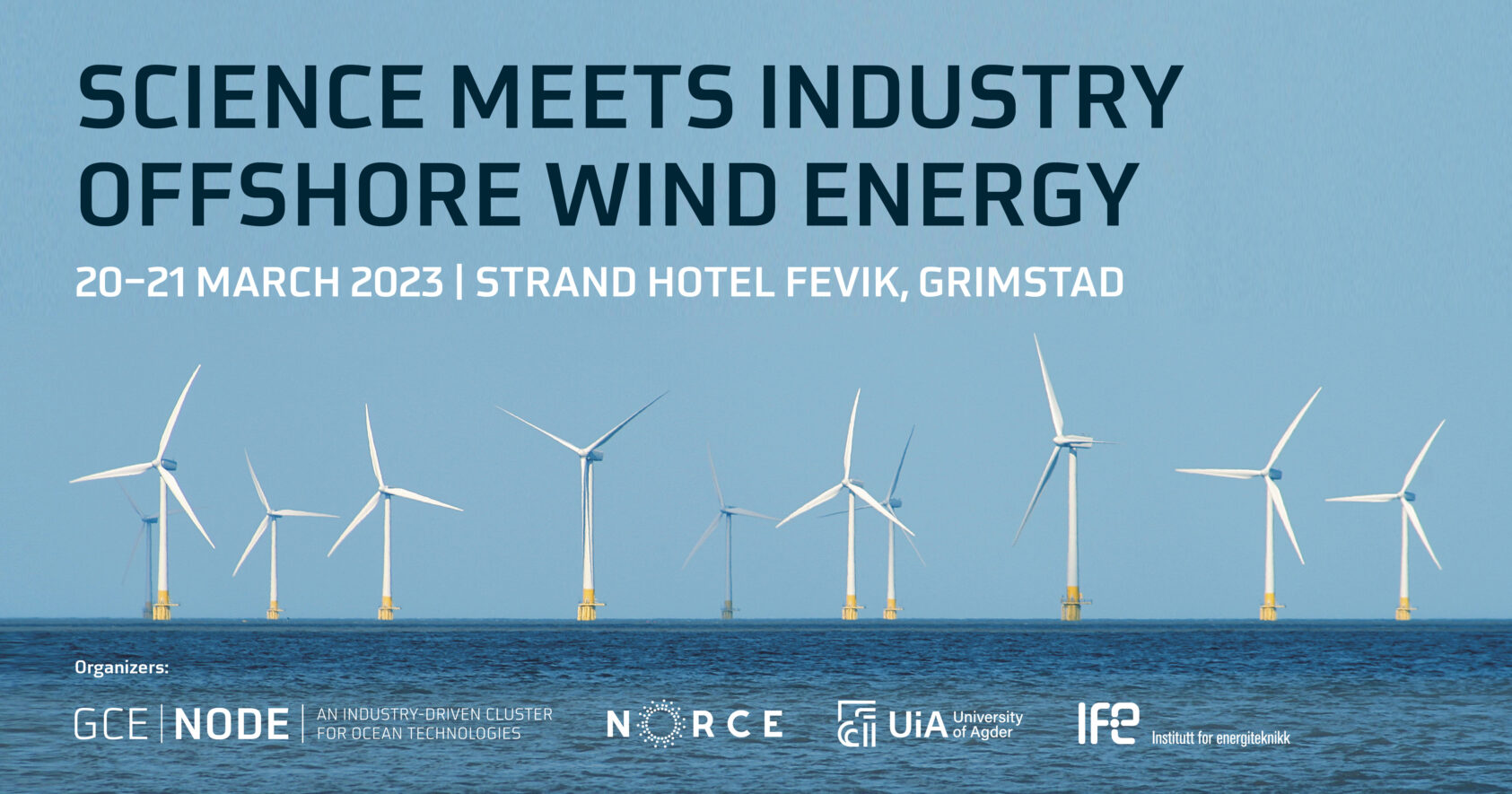 The conference is a unique arena for bringing science and industry together to present and discuss ongoing research, technological challenges, new solutions, framework conditions, and more in the increasingly important offshore wind energy market.
Physical limitations of wind turbines; Quantifying and tackling mass production; Technological advances; New developments for the Norwegian Continental Shelf; Co-existence and Environmental Impact. These and other topics will be presented by research and industry experts.